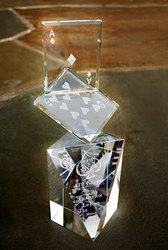 Manhattan Beach, CA (PRWEB) May 19, 2008
FlopTurnRiver.com is excited to announce the start of the next season of its online poker league, the FTR Gauntlet. Season VII of the Gauntlet is set to begin on Sunday, 18 May 2008, at 3:00pm ET. This league has been running since 2004 and with each new season, it's been getting better and more popular! The FTR Gauntlet is a series of $11 buy-in private tournaments held by FlopTurnRiver.com and hosted on PokerStars. It's free to join the league. All you need is to be a registered FTR Poker Forum member with a PokerStars account and then register for the league by visiting FlopTurnRiver.com (more details below).
This season of the Gauntlet is different from past seasons, with a maximum of 16 out of 32 tournaments to choose from, and is also a mixed-games format. You can enjoy other varieties of poker besides the standard no-limit Hold'em tournaments. Players may choose to play any mix of full-table or 6-max no-limit Hold'em, heads-up Hold'em matches or pot-limit Omaha/8 tourneys. During the course of the season, players compete for more than just bragging rights as FlopTurnRiver adds some nice extra prizes. Even though felting your arch-rival forum member is loads of fun, it's even more thrilling to win loads of cash! Play well and run good and you'll work your way up the leaderboard. At the end of the season, 3rd place wins free FTR gear and $75, 2nd place receives FTR gear and $150, but everyone is shooting for 1st place which gets the FTR gear and $300, plus the beautiful and coveted FTR Gauntlet crystal trophy! That's not all. Randomly, during the Gauntlet games, there will be special bonus or bounty prizes announced, so make sure you show up for your full 16 games! To register for the Gauntlet, see a complete schedule of events, the current leaderboard, and statistics of past seasons, visit our Poker League section at FTR.
After the season, the top 10 players from Season VII and each of the past seasons are eligible to play in the FyrFytr Tournament Of Champions (TOC) invitational tourney. This is the post-season match of all-stars and it's a thrill just to watch, but even better when you qualify to play. So always bring your best game to your 16 events! For complete details about the FTR Gauntlet leaderboard ranking, rules, registration and the TOC, visit the Gauntlet forum in our Poker Forums.
All Gauntlet games are hosted at PokerStars, so if you are a new player, be sure to register your account with the PokerStars Marketing Code "flopturnriver" and PokerStars Bonus Code "First2008" to gain the maximum deposit bonus and access to exclusive PokerStars events hosted by FlopTurnRiver.com.
FTR Gauntlet VII is sure to be a lot of fun and it's free to join! Where else for $11 would you get to play against some of FTR's best and most popular players? Visit FlopTurnRiver.com to see how you can register, compete and improve your game with its friendly community! Just make sure you have a spot on your shelf for the trophy that may be coming your way.
Visit the FlopTurnRiver poker forum and calendar to keep up with all the upcoming Gauntlet events and other fun activities brought to you by FTR!
###