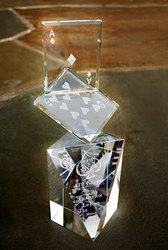 Manhattan Beach, CA (PRWEB) January 2, 2008
FlopTurnRiver.com (FTR) has just completed Season VI of the FTR Gauntlet, FlopTurnRiver's own private online poker league. The Gauntlet started in 2004 as a vehicle to allow poker players of all experience levels to play alongside each other in a friendly competition among the FTR community. The Gauntlet itself is free to join for all players and consists of a series of low buy-in tournaments where players accumulate points based on their tournament finishes.
The Gauntlet is a great opportunity for novice tournament players to match wits and tournament strategies against expert players for a nominal price. The low buy-in tournaments make the Gauntlet accessible to everyone, but it's really the bragging rights that attract the tournament experts. FTR's poker forum has a section dedicated to discussing the Gauntlet and Gauntlet games.
A season consists of a series of 24 multi-table tournaments, or "games." Each player is permitted to play a maximum of 12 games during the course of the season, and may choose which games to enter. The top finishers of each individual game will collect and keep the tournament cash prizes as in any tournament. In addition, FlopTurnRiver will add cash, prizes, bounties and other perks throughout the season.
The Gauntlet is exclusively held at PokerStars.com. New members can use FlopTurnRiver's PokerStars Marketing Code "flopturnriver" to gain access to all Gauntlet events. Click here to read FTR's review of PokerStars and pick up the latest PokerStars Bonus Code.
FTR maintains a leaderboard based on a point system. The leaderboard is updated following each game with the latest standings. At the end of the season, additional prizes will be awarded to the top three league finishers. But only first place takes home the coveted FTR Gauntlet Trophy.
And this season's FTR Gauntlet Trophy goes out to Jimmy Mac, the champion of Gauntlet VI! Usually the championship is a race to the finish, and goes until the very last game of the season. However, that was not the case this year as Jimmy Mac dominated the leaderboard throughout most of the season. The final top 10 of the leaderboard from Season VI:
FTR Name - Games Played - Points / Change
Jimmy Mac - 12 - 811.15 / 0
spin_md - 12 - 693.36 / 0
kmind - 11 - 673.79 / 0
givememyleg - 12 - 637.11 / 0
geno9 - 12 - 624.13 / +2
ackthecat - 12 - 593.15 / -1
Isop - 11 - 575.17 / -1
I Like Pie - 12 - 570.96 / +4
Shifubowa - 12 - 551.87 / -1
Bender50 - 12 - 543.61 / -1
Jimmy Mac ran great right from the start; in his first 5 games he had two wins and a second place finish. He grabbed the lead early on, and it only slipped away once when givememyleg passed him game 13. He was moved down to second, but not for long, as in game 14 he had another runner up finish. Since game 14, he was in first place for the remainder of the season. Overall he had 811.15 points, averaged 67.6 points per game, had 2 wins, 2 seconds, and 2 thirds, won $211.80 during the season, and covered second place by nearly 120 points! Congratulations to Jimmy Mac, he earned the trophy, any FTR gear of his choice, and the top $300 prize that went along with it!
Along with Jimmy Mac, spin_md and kmind also had impressive track records to speak of. Spin_md finished the season in second with 693.36 points (57.78 per game), 3 wins and 1 third, and took second place for the $150 prize + FTR gear. Kmind only played 11 games, but still managed to take the third spot this year. He had 673.79 total points (61.25 per game), 3 wins and 1 second, and sealed third place for $75 + FTR gear!
Kmind had a chance to take over second place in his final game, but alas took 10th and couldn't pass spin_md. I Like Pie took 3rd in his final game, which shot him up 4 places on the leaderboard, allowing a finish in the top 10.
Congratulations to everyone who finished in the top 10 for the Gauntlet VI. At the end of each season of the Gauntlet, FlopTurnRiver holds a Tournament of Champions. Any player that has finished in the top 10 of this or any other Gauntlet season is invited to compete in the Tournament of Champions.
This season's Tournament of Champions will be a $10 + $1 FO held on Jan. 6, 2008, 15:00 ET (3:00 p.m.). In addition to the standard payouts, there will also be special FTR gear prizes for those who place in the top 3! Like all other Gauntlet events, the Tournament of Champions will be held at PokerStars.com.
It isn't just bragging rights that everyone is competing for (although it is fun to felt other FTRers!) each season. Every series, FTR puts up special cash money prizes and FTR gear for the players who finish in the top 3, with of course the most notable prize being the coveted Gauntlet Trophy!
Click here to register for the next Gauntlet, view the leaderboard, read the rules, and view the schedule of FTR's Gauntlet Online Poker League.
Visit FlopTurnRiver to keep updated on the season start of the Gauntlet VII, and be sure to sign up to Poker Stars with FTR's Poker Stars Marketing Code of "flopturnriver" to ensure access to all of FTR's exclusive Poker Stars events, including the Gauntlet!
# # #