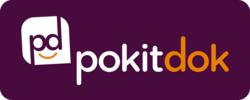 "We saw the opportunity to provide a marketplace that allowed for both natural medicine and AMA certified professionals to provide services and interact with consumers in a social network environment."
– Ted Tanner, CTO, PokitDok
Menlo Park, CA / Charleston, SC (PRWEB) July 12, 2012
PokitDok, a Silicon Valley based health and wellness startup, announced today that it has raised $1.3M in seed round funding. Initial institutional and angel investors include Charles River Ventures, lead by George Zachary; Jonathan Sposato, Jeff Entress, the Ballast Fund, Albert Prast, Jason Portnoy, and Zach Zeitlin.
Counting established angel investors, entrepreneurs, and the physician community among their many supporters, PokitDok CEO and Co-Founder Lisa Maki said:
"We feel fortunate to have the support of such an extraordinary group of investors who share our vision for a new type of marketplace where health and wellness options are discovered, researched, and purchased for cash with ease and transparency between consumer and provider." (Lisa Maki, CEO, PokitDok)
Currently in private beta in Los Angeles, CA, PokitDok is a community-based website serving as both an open discussion forum and a cash-based consumer marketplace for health and wellness services. Connecting consumers with each other as well as traditional and alternative practitioners, PokitDok aims to provide its members with the information and resources they need to make the very best health and wellness related decisions for themselves and their families.
Ms. Maki, formerly of BenefitFocus, BeliefNetworks, and Microsoft, comes into this venture with 20 years' experience in the technology industry managing and designing both consumer and enterprise software solutions, as well as businesses, for Fortune 100 companies and startups. She is an expert in software design and delivery, organizational design, and leadership development for technology-based companies.
Ms. Maki's co-founder and PokitDok CTO, Theodore Tanner, Jr., is a startup veteran whose 20+ years in the technology industry contribute a wealth of knowledge and experience. Mr. Tanner has had instrumental roles in multiple startups to date, including, but not limited to: digidesign (IPO and acquired by Avid), Crystal River Engineering (acquired by Creative Labs), MongoMusic (acquired by Microsoft), and BeliefNetworks (acquired by Benefitfocus). When asked what was the impetus behind PokitDok, he replied:
"We saw the opportunity to provide a marketplace that allowed for both natural medicine and AMA-certified professionals to provide services and interact with consumers in a social network environment." (Ted Tanner, CTO, PokitDok)
In addition to its founders, PokitDok brings together a diverse team of professionals with a broad range of experience and talent. Having worked for companies and institutions such as Stanford, Apple, Microsoft, Fujifilm, Frog, Rovio, and Belkin, the PokitDok team's backgrounds span signal processing, semantic intelligence, Medical big data, and consumer electronics.
PokitDok launches its beta nationally on Tuesday July 17, 2012.
For more information on PokitDok, please visit https://pokitdok.com.
ABOUT POKITDOK
With a goal of empowering users to take control of their health, PokitDok members are able to research symptoms and diagnoses, share health and wellness-related content, as well as connect with the PokitDok community.
Focused on providing credible information and access to all available treatment options, PokitDok boasts a practitioner network comprised of both traditional and alternative care providers. These providers offer exclusive, discounted pricing on services and treatments on everything -- from mammograms to yoga classes -- all of which can be purchased for cash through the PokitDok marketplace.
###