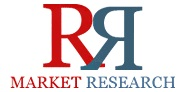 Dallas, Texas (PRWEB) September 07, 2013
This report helps survey Polish HVAC market from a variety of viewpoints and reveals consumer and contractor preferences and forecasts for industry growth during the period 2013-2015. Poland's heating, ventilation and air conditioning industry is complex in structure. This research includes the results of a survey of 300 HVAC installation companies – 100 interviews from each segment – in a comprehensive document that describes the market from the viewpoints of contractors of HVAC solutions across the country. The report features ratings of the top brands by 300 installation companies on the basis of price, durability, positive recommendation from trusted sources and availability and effectiveness of corporate service departments. Heating specialists rated brands such as: Ariston, Buderus and Immergas. Ventilation professionals ranked AVOX, Clima Produkt, Pro Vent and Wolf, and air conditioning contractors rated Carrier, Daikin, Lennox, along with many others.
HVAC market in Poland 2013, Development forecasts for 2013-2015 (http://www.rnrmarketresearch.com/hvac-market-in-poland-2013-market-report.html) is a comprehensive guide to the value, structure and forecasts of the overall market and its key segments and sub-segments. This timely publication includes data and analysis on pricing, brand recognition, project types and trends. Installation contractors have contributed their input on the type (new construction or remodeling) and location (urban or rural) of their projects, their opinions on the newest HVAC trends, and the criteria they employ when choosing specific products and solutions. They revealed their brand preferences, levels of satisfaction with many top selling products and most frequently used distribution channels.
This document describes the distribution network for HVAC products and services across Poland, and provides an analysis of recent, current and expected price trends based upon figures obtained from the Sekocenbud information service. Also from PMR's professional staff – insightful forecasts detailing market growth for the next three years. HVAC market in Poland 2013, Development forecasts for 2013-2015, available for purchase at http://www.rnrmarketresearch.com/contacts/purchase?rname=108220, is particularly well-suited to the requirements of professionals employed at companies that manufacture and distribute HVAC solutions and various accessories for use within the Polish market, companies seeking information in advance of entering the market or expanding their operations to include additional segments and products, investment professionals, installation contractors, consultants and research professionals.
The report's concise yet comprehensive approach makes it the perfect reference resource when performing strategic planning, merger and fusion transactions, demand assessment, competition research and production planning and scheduling. The information provided also enables users to calculate a company's share of the market and create a variety of company reports for shareholder and management consumption conveniently and accurately.
Explore more reports on the HVAC market at http://www.rnrmarketresearch.com/reports/manufacturing-construction/construction/hvac .
About Us:
RnRMarketResearch.com (http://www.rnrmarketresearch.com/ ) is an online market research reports library of 350,000+ in-depth studies of over 5000 micro markets. We provide 24/7 online and offline support service to our customers.