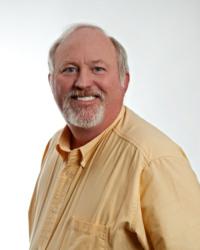 Contemporary results reveal new standards of performance, exposing the inaccuracy of benchmarks that have been quoted for decades.
Dallas, Texas (PRWEB) February 15, 2012
Al Poling of Solomon Associates, the leading performance improvement company for the global energy industry, will present "The Path to World-Class Performance" at the American Fuel & Petrochemical Manufacturers' 2012 Annual Meeting, March 11-13 in San Diego, CA USA.
Poling is the project manager for Solomon Associates' International Study of Plant Reliability and Maintenance Effectiveness, or RAM Study, and will demonstrate how to gain world-class reliability and maintenance performance as well as review the issues that impact manufacturers' ability to compete globally.
"Solomon Associates has collected and analyzed more than 30 years of reliability and maintenance benchmarking data in the process industry from refining and petrochemical operations around the world," said Poling. "Contemporary results reveal new standards of performance, exposing the inaccuracy of benchmarks that have been quoted for decades."
Data shows that the bar has been raised with best performers achieving mechanical availability approaching 99 percent with costs that are well below previous performance thresholds. Poling will discuss how companies can use reliability and maintenance performance to distinguish themselves from competitors.
As the new NPRA, AFPM is hosting the 2012 Annual Meeting at San Diego's Manchester Grand Hyatt Hotel for key executives, decision-makers, and technical experts from refining businesses, technology providers, and contracting and consulting firms around the world.
The event features high-profile speakers and leading industry experts that will address current issues in the refining and petrochemical industry, and share insights, including energy and environmental initiatives, and the latest technical developments.
Poling will present on Tuesday, March 13, at 3:30 p.m.
Learn more or register to attend at http://www2.afpm.org/forms/meeting/Microsite/AM12,0.
About Solomon Associates
Based in Dallas, HSB Solomon Associates LLC is the world's leading performance improvement company for energy companies seeking to identify and close gaps in operational performance. Combining proven, patented methodologies with objective data analysis, and led by a team steeped in hands-on operational experience, Solomon Associates consistently helps clients with energy-intensive assets achieve greater efficiencies, enhanced reliability, and improved margins. Solomon Associates is part of HSB Group, Inc. To learn more about Solomon Associates, visit http://www.solomononline.com.
# # #