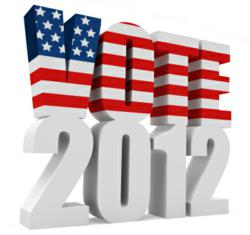 Jupiter, FL (PRWEB) November 17, 2011
Republicans and Democrats across the country are gearing up for the 2012 elections and AutomatedCalls can help both parties win. Their brand new service offers political calls which can be sent out to millions of potential voters in an instant.
Perhaps the most important election that will take place in 2012 is for President of the United States. Current president, Barack Obama, is no stranger to political robocalls as he is rumored to have already started sending them out. Rest assured that other political figures will be using political calls as a major part of their campaigns in 2012 as well.
"The 2012 elections are going to be a huge event as President of the United States is on the line. We here at AutomatedCalls want to provide all of the candidates running with the power of an extremely efficient and affordable robocalling service," says owner David Batchelor.
AutomatedCalls.com prides themselves in offering the lowest prices around when it comes to political calling services and have recently lowered their rates to gear up for the 2012 elections. The company provides a variety of tools for political calling such as polling, election day calls and political texting. Maximize voter exposure by using robocalls for the upcoming political season.
About AutomatedCalls
AutomatedCalls.com was founded in 2011 and has become extremely popular in the voice broadcasting industry. The company continues to grow and their extremely low prices have caught the attention of many political figures who are looking to send out political calls for the 2012 elections. While they may be fairly new to the voice broadcasting industry, their parent company has been in the business for over 10 years – this is how they are able to offer such great pricing.
For more information, please visit http://www.automatedcalls.com or call 888.550.3021. You can also email support(at)automatedcalls(dot)com for additional information.
###