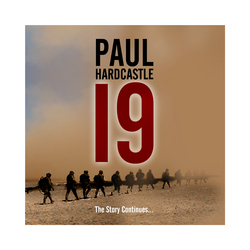 I find the similarities between Vietnam and Afghanistan are quite alarming. It seems to me that history keeps repeating itself. Every time I read a newspaper or watch the news it all sounds too familiar
(PRWeb UK) February 23, 2010
On The 19th April 2010 Paul Hardcastle will release a new version of the 80s hit classic 19. This iconic track sold over 3 million copies worldwide and highlighted the plight of the soldiers who fought in the Vietnam War. Now, 25 years on Paul has been compelled to write another Chapter.
After watching a Sky documentary on the British troops in Iraq, Paul again recognised the plight of the brave troops fighting in a foreign land; young men and women fighting in a war without clear objectives and dubious foundations.
After consulting and working with vets from Vietnam and seeing how war affects young minds long beyond the initial conflict, Hardcastle realised he wanted to once again use the medium of music to try to raise important questions about this current war.
Paul doesn't believe he has all the answers but he does believe it is fundamentally wrong to send young troops to war unprepared and ill equipped. He also believes the cost of war goes far beyond the equipment. Even though they return from the conflict, for many soldiers the fighting never stops.
###