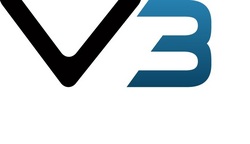 "In just two weeks, Politis Communications helped us go from no visibility whatsoever to being named the coolest new company at VMworld." Peter Bookman, President & CEO, V3 Systems
Salt Lake City and Draper, Utah (PRWEB) September 23, 2010
Politis Communications has bolstered its position as a top Green / Clean Tech agency by landing V3 Systems of Salt Lake City, Utah as a new public relations (PR) and marketing communications client.
The Politis team recently returned from San Francisco, California where it helped client V3 Systems successfully unveil its first product offering at VMworld 2010, one of the largest trade shows and expositions for the virtual computing and cloud computing industries. Following the show, noted virtualization industry journalist and commentator, Brian Madden, called V3 Systems "the coolest" new company he had met at the show (at ~15 minutes into the video).
"Although we started late, in just two weeks, Politis Communications helped us go from no visibility whatsoever to being named the coolest new company at VMworld," said Peter Bookman, president and CEO of V3 Systems. "And we left San Francisco with tons of great customer leads, so I'm definitely looking forward to working with Politis Communications to help accelerate our rollout and deployment programs."
According to Politis Communications President and CEO, David Politis, V3 Systems is unveiling new clean tech and green technology products / services.
"Although sustainability has become a buzz word that means many things to different people, the truth of the matter is that more and more companies and individuals are looking for ways to consume less energy, lower their carbon footprints and adapt sustainable business practices and lifestyles," Politis said. "V3 Systems helps accomplish these goals by delivering a new virtual desktop solution that lowers electricity usage to as low as 1/15th of typical needs. We're very excited to have been chosen to work with V3 to help it take their green / clean tech products to market."
Details of its financial and contractual relationship with V3 Systems were not disclosed by Politis Communications.
About Politis Communications
Green, technology, clean tech, biotech, and life science companies turn to Politis Communications for public relations, analyst relations, investor relations, marketing communications, and social media / networking strategies, campaigns and services. Founded in 1990 and based in Draper, Utah, Politis Communications has helped its privately and publicly held clients increase shareholder value by more than $1.1 billion, while also helping them launch new products and services, enter new markets, raise investment monies, build distribution partners and generate more revenue. Visit http://www.politis.com for more information.
# # #