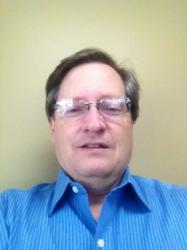 "Pollock is a company with a personal touch and an entrepreneurial approach," said McGrath, "I'm enjoying the opportunity to work in this environment and look forward to contributing to Pollock's success."
(PRWEB) August 13, 2012
Pollock Paper, a national distributor of retail packaging, food service supplies, cleaning products, cleaning equipment and janitorial supplies, is proud to announce that Mike McGrath has been hired as Pollock Houston's Operations Manager. McGrath will be responsible for transportation, warehouse, and customer service.
"Pollock is a company with a personal touch and an entrepreneurial approach," said McGrath, "I'm enjoying the opportunity to work in this environment and look forward to contributing to Pollock's success."
McGrath joins Pollock with over 27 years of experience in distribution management and a record of leading highly profitable operations, with an emphasis on safety and integrity. Prior to Pollock, McGrath was employed by Interline Brands as Operations Manager. McGrath's other previous companies include Zep Manufacturing Company, Stericycle, and Amsan.
McGrath graduated from the University of Houston with a BBA in Management Information Systems. McGrath and his wife of 27 years, Karen, have a daughter studying at Texas A&M and son at Blinn Junior College.
About Pollock Paper
Since 1918, Pollock Paper and the company's corrugated manufacturing division have been providing packaging and cleaning systems, solutions, and products to building service contractors, facility maintenance providers, manufacturing and warehouse facilities, school and government offices, healthcare facilities, food service operations, and retail chains. Find out more about Pollock at http://www.pollockpaper.com