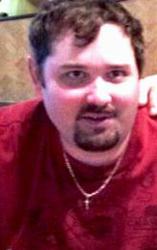 "I am very excited to join Pollock Paper," says Scruggs, "It's nice to be part of a family company where you are considered an asset versus a commodity."
Grand Prairie, Texas (PRWEB) October 09, 2012
Pollock Paper, a national distributor of retail packaging, food service supplies, cleaning products, cleaning equipment and janitorial supplies, is pleased to announce that David Scruggs has been hired as Corporate Accounting Manager.
Prior to joining Pollock Paper, Scruggs worked with the ICS (Integrated Commercialized Solutions) division of AmerisourceBergen Specialty Group, which has been a subsidiary of AmerisourceBergen for the past 6 years. ICS specializes in Pharmaceuticals Distribution, representing manufacturers as a "Doing Business As" (DBA) while offering day-to-day services within and beyond the expected industry standards. The unique business processes at ICS gave Scruggs numerous skillsets in addition to accounting experience.
"I am very excited to join Pollock Paper," says Scruggs, "It's nice to be part of a family company where you are considered an asset versus a commodity."
Born in Austin, TX, Scruggs enjoys cooking for his wife and relaxing during his time outside of work. With 15 years of accounting experience within three different industries, Scruggs will add unique and diverse knowledge to the Pollock Paper team.
About Pollock Paper
Since 1918, Pollock Paper and the company's corrugated manufacturing division have been providing packaging and cleaning systems, solutions, and products to building service contractors, facility maintenance providers, manufacturing and warehouse facilities, school and government offices, healthcare facilities, food service operations, and retail chains. Find out more about Pollock at http://www.pollockpaper.com