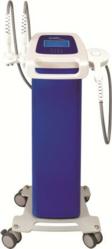 TriPollar treatments have become a global industry standard and we are confident that the technology will be quickly adopted by the medical aesthetic community in the U.S.
(PRWEB) January 23, 2012
Pollogen Ltd., a global leader in the medical aesthetics market, announced today that it has expanded its distribution network and entered into an exclusive U.S. partnership with Lumiere Medical. Lumiere Medical is an expert in marketing and selling high end medical devices and will be responsible for integrating TriPollar treatments into aesthetic clinics and medi-spas as well as providing all clinical and technical support for Pollogen's systems.
Pollogen's flagship Apollo system, based on TriPollar technology, recently received FDA clearance and Pollogen is in the process of having additional products gain FDA approval. The Apollo system will be showcased at the upcoming American Academy of Dermatology (AAD) meeting held on March 16-20, 2012 in San Diego, California.
The Apollo system is powered by TriPollar technology- an advanced 3rd generation radiofrequency technology that has been clinically proven to safely and effectively reduce wrinkles and contour the face. Unlike other technologies, TriPollar, is color blind, allowing patients of all skin types to achieve measurable anti-aging results. With the aesthetic medical arena seeing daily proliferation of a myriad of invasive or painful treatment options, Apollo has captured a place as providing the genuinely pleasant, pain-less and effective anti-aging solution.
TriPollar technology is a 3rd generation radiofrequency solution designed and manufactured exclusively by Pollogen Ltd. TriPollar overcomes the limitations of previous mono-polar and bi-polar technologies and offers a technology with a superior safety and efficacy profile. This safety and efficacy has been proven in multiple clinical studies and published in eight peer reviewed articles. TriPollar has become an industry gold standard, and Apollo systems have been sold internationally, outside the USA, since 2008. There are thousands of installed systems in over 60 countries with more than a million successful TriPollar treatments performed to date.
Mr. Travis Mahan, President and CEO of Lumiere Medical stated: "We are delighted to work with Pollogen Ltd. TriPollar treatments have become a global industry standard and we are confident that the technology will be quickly adopted by the medical aesthetic community in the U.S. Many leading physicians are already familiar with the technology and are excited to add it to their practices".
"We are very excited about launching our products in the U.S. and partnering with Lumiere Medical" said Amichai Bar-Nir, Pollogen's CEO, "Lumiere Medical specialize in marketing innovative, science based and clinically proven products, such as Pollogen's, and we are confident that they will successfully introduce Pollogen's products to the U.S. market".
About Pollogen
Pollogen Ltd. is a global leader in the medical aesthetics market providing innovative, safe and effective solutions for women and men that enhance and expand the practice of medical aesthetic professionals. The company offers products to address a range of skin treatments under the industry's three premier brands: TriPollar®, TriLipo® and TriFractional™.
Pollogen offers a full line of clinically-proven, non-invasive anti-aging facial and body contouring treatment platforms for circumference reduction, cellulite reduction and skin tightening. The company's medical aesthetic devices, Maximus, Apollo, and Regen XL offer customers clinically-proven, safe and effective anti-aging lunchtime beauty treatments that deliver immediate and long-lasting results. With a distribution network in over 60 countries, Pollogen is providing innovative solutions to medical professionals globally.
About Lumiere Medical
Lumiere Medical, the premier US distributor of innovative, science-based, clinically validated technologies, is focused on products that provide new revenue opportunities for its customers while providing results which deliver a consistently high patient satisfaction rating. As the exclusive US distributor for Pollogen Ltd., Lumiere has added the Apollo TriPollar RF device as its latest offering in safe and effective anti-aging treatments which provide immediate and long lasting results.
###