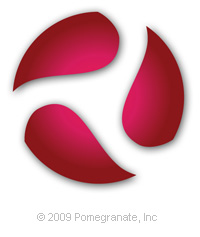 We are very excited to be working with Dream Water, the leading brand in this new beverage vertical - it is a unique opportunity for massive growth
New York, NY (PRWEB) December 22, 2011
Innovative digital agency Pomegranate (a.k.a. POM8) today announced a formal agreement to act as digital agency of record for Dream Water®, a zero-calorie, all-natural sleep and relaxation shot. In this role, Pomegranate is responsible for managing and elevating the brand's online presence through digital and social media. Additionally, in the coming months, Pomegranate will look to further increase the brand equity through concise messaging and advertising campaigns to increase sales, and provide an environment where people who suffer with sleep issues can learn more about this innovative sleep supplement. Pomegranate will be introducing creative marketing campaigns, social media strategies and momentum-building online initiatives tied to the common goal of offering a simple solution for the 70 million U.S. consumers who deal with rest and relaxation issues.
"We are very excited to be working with Dream Water, the leading brand in this new beverage vertical - it is a unique opportunity for massive growth," says Grant Powell, Founder and CEO of Pomegranate.
Dream Water contains three natural ingredients;GABA, Melatonin and 5-HTP (Tryptophan) and is designed to help people get much needed rest and relaxation. Manufactured by Dream Products, LLC, Dream Water is available in a 2.5-ounce shot that meets Transportation Safety Administration security requirements. The shots come in three great-tasting flavors including Lullaby Lemon, Snoozeberry (blueberry/pomegranate) and Pineapple PM.
About Pomegranate
Founded in 2008, Pomegranate is a digital creative and advertising agency that leverages new media and technology to implement cutting-edge marketing campaigns that reshape the way brands engage and adapt to their audiences. Pomegranate's unique "network agency" model unites experienced marketers, creative directors, designers, engineers, and programmers within a streamlined organizational structure and value-assurance system. The team provides creative services including strategy and positioning; design and branding; marketing and advertising services such as SEO, interactive, e-mail marketing, and specialty Google / YouTube projects; and technology solutions such as the engage.me real-time social engagement platform, cloud hosting, ecommerce, and more. Satisfied clients include Google, YouTube, Bosch, Toyota, Scion, Kraft, Canon, Nestlé, and Rock & Republic.
About Dream Products, LLC
Dream Products, LLC is the holding company for Dream Water®, an all-natural, zero-calorie sleep enhancer, and the first water of its kind that helps one relax and fall asleep. Dream Products' mission is to produce great-tasting and effective sleep and relaxation products that will help lead to a good night's rest. Founded in 2009, this start-up company is led by a management team of young entrepreneurs, matched with a seasoned group of advisors from the consumer goods and retailing sectors. As always, the Company reminds you to Dream Responsibly™. For more information please visit http://www.DrinkDreamWater.com.
###