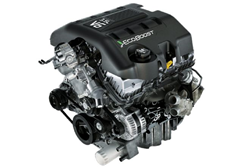 The Pontiac brand is now part of our GM I4 and V6 inventory that can be purchased using our new ordering center on our website
New York, NY (PRWEB) May 17, 2015
General Motors upgraded its Pontiac vehicle in the 1985 year with a brand new V6 motor known as the 2.8-liter. The Got Engines company has now acquired used condition assemblies of the Pontiac Fiero 2.8L V6 engines for direct sale on this homepage this year at http://www.gotengines.com/blog/pontiac-engines/fiero-28-v6-engine.
The Fiero was one of the vehicles that were discontinued at GM in the 1988 year although some support still exists for replacement parts in the U.S. The GotEngines.com company has added the 2.8-liter builds to provide a trusted way to purchase these models at a respected price point for an outdated vehicle motor.
"The Pontiac brand is now part of our GM I4 and V6 inventory that can be purchased using our new ordering center on our website," said one Got Engines sales rep.
Consumers who plan to explore the 2.8-liter inventory or make a purchase this year will have the opportunity to match a VIN number automatically. The ordering center now on the homepage includes a vehicle ID number check digit validation tool that helps people choose the correct edition motor for a Pontiac or General Motors vehicle.
"Ordering is now available on our website as well as through our customer service number for any motor we're promoting in the USA," said the sales rep.
The Got Engines company announced its continuation of its multi-year warranty plan for motor components earlier this month. This warranty has since been expanded to include import brands like Honda or Toyota. More information about what is or is not covered can now be found at http://www.gotengines.com/warranty.html.
About GotEngines.com
The GotEngines.com company supports public ordering of its used vehicle motors on its website by consumers across the country. The company has reached new agreements with its components suppliers this year to bring in more imported parts. The GotEngines.com company now has a full inventory of low mileage motor blocks that come with a three-year warranty with each purchase.