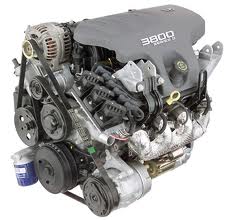 All engines that are sold online or by phone now come with warranty coverage.
Green Bay, Wisconsin (PRWEB) November 11, 2012
Pontiac engines can be hard to find due to the retirement of the Pontiac brand. One online retailer is doing two new things for buyers of these engines. The first is that these engines are now stocked in normal rotation. The second thing is that these Pontiac Grand Prix engines are now dyno tested using a dynamometer before being shipped to customers. This quality control technique is helping to build customer satisfaction levels and assurance for these used engines. More information can be obtained about these engines at the following link http://www.usedengines.co/pontiac/pontiac-grand-prix-engines.
The Pontiac brand was retired by General Motors as well as Oldsmobile. These two popular brands sold millions of vehicles through the course of the production run. The GM engines that were used inside of these vehicles remain in stock at the Used Engines company.
Since these engines are now tested before sale, mechanics and others that replace engines in Pontiac vehicles can have access to these in stock engines entirely online. This now eliminates the need to search through offline companies to find quality used GM motors for Pontiac vehicles.
The used engines industry is unlike the new ones that are produced and inserted into new cars. A preowned engine could have hundreds of thousands of miles on the block and be less reliable depending on the engine type. Finding an engine warranty can be difficult for someone that purchases a used engine online or offline.
One way that the UsedEngines.co company is helping to raise the quality level of its engines is by adding a warranty. All engines that are sold online or by phone now come with warranty coverage. This additional assurance applies to gasoline, diesel or JDM motors that are in stock at UsedEngines.co.
The cost to ship the average gasoline V6 engine can be hundreds of dollars when sent by the average freight company. The weight of the engine often determines the price that is paid for shipment. Online engine shipments typically have shipment fees that can increase the overall cost of the shipment.
The UsedEngines.co company is now shipping Pontiac Grand Prix engines as well as other top automaker engines free of charge. This new incentive is designed to help reduce the overall cost paid for a used engine that includes a free warranty. 
Mechanics, salvage companies, junkyards or car owners that search for used engines on the Internet could benefit from searching the expanding inventory on the UsedEngines.co website. The online quote system that is now used on this website provides instant price quotations to make the price estimation process easier. This new upgrade is helping to cut out the delays that can be part of the used engine pricing process. 
About UsedEngines.co
The UsedEngines.co website first launched in 2009 and has grown into one of the largest inventories of used engines currently available online. This expert automotive engine supply company stocks Ford, General Motors, Toyota, Honda, Chrysler and Dodge engines that are available daily for immediate shipment. By extending the warranty term and offering free shipping, the UsedEngines.co company has been able to build a brand on the Internet and has set the benchmark for other companies to follow. Teams of experts personally assist all engine buyers on the UsedEngines.co website with all service, order and information requests.