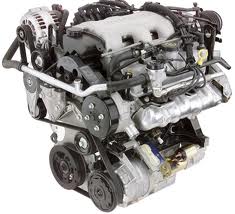 The Pontiac brand was created in the 1960s by General Motors and remained in the lineup for over 40 years.
San Francisco, California (PRWEB) January 02, 2013
The NewEnginesforSale.com company has added Pontiac Grand Prix engines to its online inventory. These additions are now available to car owners, mechanics and installers that purchase entirely online. The phaseout of this GM brand in 2008 has resulted in a shortage of these motors online. This brand new inventory is now available and is scheduled to ship the same day each engine is ordered. More information can be found at http://www.newenginesforsale.com/pontiac/pontiac-grand-prix-engines.
The Pontiac brand was created in the 1960s by General Motors and remained in the lineup for over 40 years. Millions of these vehicles were manufactured and sold inside of the U.S. and Canada during the production run. The various V6 and V8 engines that were produced were used in several other vehicles.
The new inventory upgrade that has made these motors possible to order online is one way that the New Engines company is helping its customers.
Those that purchase a motor on the secondary market could find that quality ranges from poor to fair condition. Most preowned units have high mileage and this wear and tear can affect the parts and components. The average used unit can have more than 100,000 miles and this can limit the usable lifespan. The new builds that are now available online for the Pontiac brand come complete with a 36-month unlimited mileage warranty.
These new warranty extensions are helping more buyers to receive the assurance that many seek when researching replacements online. A brand new quotation system has been added to the NewEnginesforSale.com website to help generate pricing faster. This new pricing system is linked to the company computers and now generates immediate pricing. These prices are updated daily and any person can use this system 365 days a year.
The launch of the company website last year has helped introduce more buyers to the online inventory now available. New editions are now added daily to the website along with new pages to help educate customers. These innovations are expected to continue through the remainder of this year. The new release of the website launch and 2013 guide plan can be found at this link http://www.prweb.com/releases/new-engines-for-sale/ford-chevy-dodge-jeep-kia/prweb10195776.htm.
About New Engines for Sale
The New Engines for Sale company offers its lineup of Ford, Chevrolet, Dodge, Chrysler, Jeep, Toyota and other import motors for sale online. The 2012 launch of the online version of this company has helped it to reach buyers in all parts of the U.S. who do not have a trusted source to purchase new condition units. By lowering the online pricing, the New Engines for Sale company has helped to reduce to cost of replacing a motor in a car, truck or SUV. New innovations are planned this year to help introduce new inventory as well as faster shipment and delivery schedules for all customers.