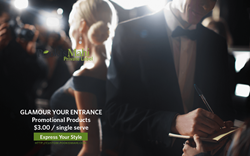 Pooki's Mahi transitions flavored Kona coffee to international blends to support growth and private label brand channel. This is attributed to our cultural manifesto on operation efficiency, technology transparency and execution.
San Francisco, CA (PRWEB) February 17, 2017
Private label coffee and tea manufacturer Pooki's Mahi announced today it transitioned its flavored Kona coffees to international coffees for better pricing; Pooki's Mahi's Kona coffee suppliers will focus on shipping Hawaiian 100% Kona coffees. Pooki's Mahi will improve the Kona coffee suppliers for consistent fulfillment and will reward future business to coffee suppliers who embraces technology and is a culture fit.
Pooki's Mahi product roadmap changes are driven by customers. Pooki's Mahi reviews customer feedback through a customer advisory board. Pooki's Mahi customers prefer Hawaiian 100% Kona coffee single serve cups over flavored Kona coffee pods. Pooki's Mahi's growth is attributed to an increase in Hawaiian Kona coffee subscriptions, customer retention rate and sales from custom promotional products and private label coffee pods.
Transitioning Hawaiian flavored coffees ensures Kona coffee suppliers are producing consistent quality Kona coffee beans for Pooki's Mahi's 100% Kona coffee pods.
Pooki's Mahi's Founder/CEO, Les Magsalay-Zeller explains, "Pooki's Mahi is experiencing tremendous growth due to an increase in single serve coffee subscriptions and the improved platform managing custom promotional products and private label coffee brands. Pooki's Mahi lead times are faster than most single serve manufacturing competitors. Pooki's Mahi is adding Kona coffee suppliers that are a cultural fit, consistently deliver and embraces using technology to be efficient. Pooki's Mahi consistently lands large customer accounts. This is attributed to Pooki's Mahi cultural manifesto on operation efficiency, technology transparency and execution led by strong cross functional leaders."
What Pooki's Mahi customers can expect in 2017:

Flavored Kona coffee pods will transition to using international coffees. Packaging and product information will reflect the change.
Pricing will be significantly lower allowing customers to save more.
Flavored single serve coffee pods will be offered as a variety pack either as a one time purchase or part of the six-month subscription plan.
Complimentary shipping to the Lower 48 US states.
Pooki's Mahi is focused on delivering against a robust product roadmap. Pooki's Mahi has a strict review process to vet coffee suppliers and vendors. To exceed customer expectations Pooki's Mahi partners with Kona coffee suppliers that embraces technology, is a culture fit and consistently fulfills weekly/monthly orders.
For use in 1.0 and 2.0 single serve coffee makers. Pooki's Mahi and Matcha Matcha Man are trademarks of Pooki's Mahi.
The Academy Awards® is a registered trademark of the Academy of Motion Picture Arts and Sciences®. The Gift Suites where Pooki's Mahi's products are show cased are not authorized by and is not associated with the Academy of Motion Picture Arts and Sciences®, The Academy Awards®, or any of its official partners or vendors.
About Pooki's Mahi:
Pooki's Mahi™ is a Silicon Valley-based private label coffee pods and custom promotional products manufacturer offering Hawaiian 100% Kona coffee and award-winning private label teas in sustainable single serve cups. Private label brands partner with Pooki's Mahi for the efficient supply chain, go to market launch and new product introduction expertise. Since its online launch in 2013, Pooki's Mahi products have been a favorite of customers, charities, celebrities and athletes and have been featured at red carpet events including Celebrity Gift Suites and athletes and seen on several television shows. Pooki's Mahi's mission is to revolutionize the supply chain ecosystem to make it efficient by using technology in bringing the highest quality Kona coffees into the market in a sustainable, compostable cup. Hawaiian coffees are harvested/roasted in Hawaii, single serve cup manufactured in US and distributed to several fulfillment centers in the US.
For more information on Pooki's Mahi custom private label coffee, single serve tea visit http://www.custom.pookismahi.com. Follow Pooki's Mahi on Instagram, Facebook, or Twitter to keep up with news insights to launching custom promotional products. Pooki's Mahi has a zero tolerance stop cyber-bullying policy.
Contact Information
Pooki's Mahi
support(at)pookismahi(dot)com 
###