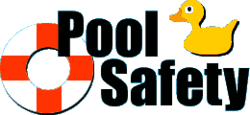 Enjoy all that your pool has to offer without any worry or fear with a DIY pool alarm system.
Miami, Flordia (PRWEB) June 12, 2013
The summer is here, and for homeowners throughout the country with pools, it's the perfect time to enjoy swimming and socializing in the backyard. Despite the fun to be had with pools, there are considerations that should be taken to ensure that families, especially those with young children, remain safe. If you have a pool, small children and alarm systems are a must. Pool alarms are a great way for parents to maintain peace of mind and enjoy all that a pool has to offer, without the worry and fear that young children are going to wander into the pool accidentally.
A pool alarm is designed to work in one of several ways, but typically most alarms are a form of a DIY security system, and their main purpose is to track movement and changes in water levels.
AlarmSystemReport.com, a site providing alarm system reviews of the best home security systems, has created a list of tips to choose the best home pool alarms.
1. The first step a pool owner should take is choosing the type of alarm that's going to work best for individual needs. The most common type of pool alarm is one that measures water displacement, but other options include gate and perimeter alarms that will allow parents to know whether or not a child has even entered the vicinity of a pool.
2. Determine how many alarms will be needed based on the size of the pool. One alarm is not going to be adequate for larger pools, so it's important to ensure that the proper number of alarms are installed to cover the entire area of a particular pool.
3. For homeowners who choose to use a water sensor alarm, an important consideration is the amount of weight that is required to trigger the alarm. For example, most alarm companies offer options that will register if someone with a weight of 18 pounds or more enters the pool, but depending on the ages of an individual's children, a homeowner should be sure that the alarm chosen will work for children's particular sizes. Pets can also be a consideration when selecting a pool alarm, and many small pets may fall under the standard 18 pound weight.
4. Generally, a good rule of thumb is to choose multiple layers of protection for a pool. This includes installing gate alarms, water sensor alarms and perimeter alarms. For an individual who lives in an area with a lot of children, such as neighbors, this can be especially important to avoid not only have one's own children enter the pool in a dangerous situation, but also to keep other children in the area safe.
About AlarmSystemReport.com
AlarmSystemReport.com is an independent, third-party provider of information related to the home alarm and security industry. The site provides reviews and rankings of each top security system company throughout the country and provides other valuable information to consumers considering the purchase of an alarm system.