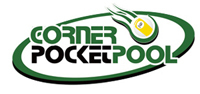 The CornerPocketPool.com website makes it quick-and-easy to search through our huge, in-stock selection of the most-popular and top-rated billiard products, all at very affordable prices, and with most being available for same-day shipping
Baton Rouge, LA (PRWEB) December 19, 2008
Due to popular demand for high-quality and affordable pool cues, the CornerPocketPool.com website officially launched today at http://www.CornerPocketPool.com.
The new pool cue website features a diverse collection of over 3,500 products, including all the top customer-rated and "best in the industry" pool cues, leather cue cases, dartboards, simonis pool table cloth, cue shafts, and college-licensed barstools. In addition, the pool cues and billiard equipment found on the site carry a full satisfaction guarantee, and are available at discounts up to 30% off retail pricing.
"We're thrilled to be able to partner with the nation's leading billiard manufacturers and suppliers, and to offer their high-quality, affordable billiard products to our customers", noted Julie Svoboda, Marketing Manager. "With the diversity of pool cues, pool cue cases, cue shafts, dartboards, and gameroom furniture available on the CornerPocketPool.com website, there is no longer the need for people to go through their local gaming supply house to find their perfect pool cue."
On the CornerPocketPool.com website, customers are able to quickly search for their products by using the advanced search engine or by viewing by product category. In addition, the company provides a number of value-added services to its customers, including free product consultations and recommendations, pool cue customization services, and affordable international shipping options.
"The CornerPocketPool.com website makes it quick-and-easy to search through our huge, in-stock selection of the most-popular and top-rated billiard products, all at very affordable prices, and with most being available for same-day shipping", noted Julie. "Our in-stock selection of pool cues is hard to beat, and you can be assured that our customer service team is always available to help you find that perfect product".
Some of the more popular products on the site include this meucci pool cue and these swivel barstools.
For additional information on the pool cues, cue cases, and gameroom products available on CornerPocketPool.com website, contact us directly or visit us online at http://www.CornerPocketPool.com.
About CornerPocketPool.com:
CornerPocketPool.com is one of the largest pool cue and cue case retailers on the Internet, offering a searchable database of over 3,500 of the top customer-rated pool cues, pool cue cases, cue shafts, dartboards, and gameroom furniture from the nation's top billiards manufacturers.
Visit http://www.CornerPocketPool.com today, and join our "Pool Cue Savings" mailing list to receive special subscriber-only offers, discount codes, articles from the pros, and shot-saving tips on winning your next pool game...
###