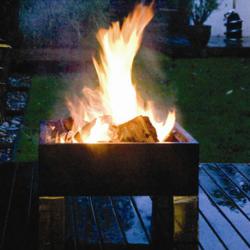 All entrants will receive a coupon for 20% off the purchase of pool supplies for the 10 days following the Home Show
Clearwater, FL (Vocus/PRWEB) March 22, 2011
PoolGear Plus, the discount pool supplies superstore, is pleased to announce its participation as an exhibitor in the Greater Philadelphia Spring Home & Landscape Show March 25-27, 2011 in King of Prussia, PA. The company will be conducting drawings for several valuable prizes as part of its participation: a Pool Shark Inground Automatic Pool Cleaner, a Baracuda 1500 Aboveground Pool Cleaner, a scalloped folding pool lounge by Texas Recreation, a HotSpot Fire Pit, and a $250 gift certificate for pool supplies from PoolGear Plus.
The Pentair Pool Shark prize package is valued at $250 and is a complete system that includes the cleaner, hose, pool vacuum regulator valve, hose weight, eyeball diverter, and Vac Port door fitting. The Pool Shark automatic pool cleaner for inground pools offers two-way cleaning action with no need for a booster pump because it works with the pool's existing filtration system. It effectively cleans gunite, fiberglass, vinyl, and other specialty pool surfaces, cutting a wide 12" path for maximum cleaning efficiency.
One lucky owner of an aboveground pool will win a Baracuda 1500 above ground automatic pool cleaner, a suction cleaner that makes pool maintenance a breeze. This pool cleaner is extremely easy to use because it comes pre-assembled; the pool owner simply attaches the hose, drops the cleaner into the pool, and connects it to the skimmer. The Baracuda 1500, which retails for $130, cleans pools with dished-out bottoms up to six inches deep and has only one moving part for easy, stress-free maintenance.
Elegance and comfort will be enhanced in one entrant's backyard swimming pool with the addition of the Scalloped Folding Pool Lounge by Texas Recreation. This luxurious pool lounge features extra height in the head area and large contoured armrests with accessory holders. Valued at $270, this scalloped pool lounge folds to a comfortable seated position and folds down for compact storage.
PoolGear Plus offers more than pool supplies; the company carries a wide range of products designed to enrich outdoor lifestyles. To include participants who may not have swimming pools in the prizewinning fun, PoolGear Plus is also giving away a HotSpot Square Fire Pit, which retails for $180. Constructed of pressed steel and stainless steel, this 26" x 26" fire pit is built to last. A one-piece dome spark screen coated with high temperature paint is included in this prize package.
Potential prizewinners will complete an entry form at the Home Show specifying the prize they would most like to win. Winners will be notified by phone and email by April 1, 2011. All entrants will receive a coupon for 20% off the purchase of pool supplies at PoolGear Plus for the 10 days following the Home Show.
Greater Philadelphia Spring Home & Landscape Show hours are 11:00am – 10:00pm March 25, 10:00am – 10:00pm March 26, and 10am – 6pm March 27. Admission and parking are free, and all areas of the show floor have stroller and wheelchair access. PoolGear Plus will be located in Booth #B-220.
About the Greater Philadelphia Spring Home & Landscape Show
The Greater Philadelphia Spring Home & Landscape Show is produced by American Consumer Shows (ACS), the largest producer of home shows in the United States. ACS Home Shows consistently attract a large number of participants who are eager to learn about the latest products and services they can buy for their homes and gardens.
About PoolGear Plus
PoolGear Plus offers discount pool supplies and pool equipment including chlorine, pool shock, algaecides, and other pool chemicals; automatic pool cleaners; pool filters, pool pumps, and filtration systems; aboveground swimming pool packages; pool safety products; patio accessories; and hot tub / spa chemicals and accessories via their website and catalog. The company also maintains the Pool Care Tips blog, which offers pool owners helpful information about all aspects of swimming pool maintenance.
###