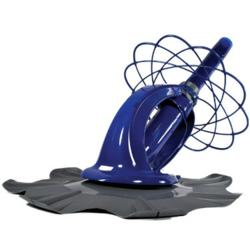 Consumers can save 10% on any purchase of $75 or more from the e-catalog at http://plgrpls.co/ecat.
Clearwater, FL (PRWEB) February 29, 2012
PoolGear Plus, the discount pool supplies superstore, has launched a new e-catalog with items like chlorine tablets and other pool chemicals, automatic pool cleaners for inground and above ground pools, pool filters and pool pumps, pool liners, pool paint, and solar pool covers. Their popular line of infrared saunas is also included in the online catalog, and customers who shop the online catalog will receive a 10% discount on any purchase of $75 or more.
The first section of the PoolGear Plus e-catalog offers a variety of pool chemicals that are fundamental to swimming pool health, including spring opening kits, chlorine tablets and alternative sanitizers, granular chlorine, pool algaecides, and water balancers. Products that help pool owners take care of spring pool maintenance tasks, such as pool tile and liner cleaner, pool filter cleaner, and cell cleaner for salt pools are also included.
Automatic pool cleaners for inground and above ground pools are featured in the new PoolGear Plus online catalog. Bestselling pool cleaners include the Baracuda® Above Ground 1500 Pool Cleaner, the Hayward® Diver Dave® above ground pool cleaner, the Hayward® DV5000 inground pool cleaner, and the Pool Shark® inground pool cleaner are available at the best prices online, along with many other pool cleaners.
Above ground pool liners and borderline kits are also available in the PoolGear Plus online catalog. Beautiful but tough pool liners offer attractive, heavy-duty protection for any above ground pool. Borderline kits help transform the appearance of any pool in just minutes and can be applied easily and quickly to vinyl, fiberglass, and acrylic surfaces.
Pool equipment, such as pool filters and pool pumps, along with necessary spring pool supplies such as pool paint for upgrading and maintaining pool surfaces and solar pool covers and reels for easily and conveniently extending pool season, are also offered in the PoolGear Plus e-catalog.
The infrared saunas at PoolGear Plus, a bestseller no matter what the season, are also available at a 10% discount via the online catalog. Infrared saunas from PoolGear Plus include many free extras that are not available from other vendors.
The PoolGear Plus e-catalog is available throughout the spring and offers existing and new PoolGear Plus customers substantial savings on many needed and wanted pool supplies and recreational products for spring.
About PoolGear Plus
PoolGear Plus is an e-commerce online pool supplies direct-to-consumer vendor that has experienced monumental growth over the past few years by providing quality low-price pool products. With its low prices on pool supplies, exceptional consumer service, and continued efforts to provide quality pool care information to customer and potential customers alike, PoolGear Plus continuously sets new standards in the pool supplies industry. PoolGear Plus: Your Pool Is Our Passion.
###