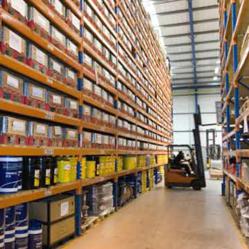 We are excited to offer new services such as pool distribution
(PRWEB) November 05, 2012
Adams Distribution, Houston's leading provider of warehouse services, has now added computer inventory tracking to all three of its locations in the city and now offer Pool Distribution! The electronic inventory tracking now completes the company's full array of warehousing benefits.
"In the digital age, it only makes sense to take advantage of every piece of technology available. Computer inventory tracking makes things so much easier for our customers that it's ridiculous," said owner Fred Adams.
Computer inventory tracking isn't available at every warehouse in the area.  With this new option from Adams Distribution, customers will be able to store thousands of protects with minimal administrative time. The time and cost savings provided free resources up businesses can dedicate to more critical processes.
In addition to computer inventory tracking, all facilities have 24-hour closed-circuit monitoring, automatic sprinkler protection, and are constructed to be hurricane-resistant.  Adams Distribution is keeping its lead on competing providers of fulfillment services.  
In addition to state-of-the-art facilities, Adam Distribution also offers a comprehensive selection of value-added services.  Besides more than 570,000 square feet of storage space, the company also offers crating and uncrating services, light assembly of products, shelve stocking, pool distribution, and home delivery services.  If it doesn't offer a service a customer needs, then it is willing to work out a custom solution for that person or company.  If a custom solution doesn't work, Adams Distribution will find a partner company who can fulfill the need effectively.  
"I've done business with several fulfillment companies over the years, and not one of them care about their customers as much as Adams Distribution.  Having a dedicated staff member on our packing and shipping has helped make our business stronger," said one satisfied customer.  
Shipping services are also offered all hours and days of the week.  Rush shipping is available as well.  The company has a long list of reliable partners it has worked with for years.    
Adams Distribution's addition of a computer inventory tracking system is timely.  Many retailers, as well as companies in other industries, are preparing for a busy holiday season.  While the economy might provide a slight damper on what typical sales would be, there's no question it will still be the peak sales period of the year.  Adams Distribution serves as a reliable partner to companies experiencing a seasonal influx in inventory.
One helpful service for retailers about to experience the holiday rush is Adams Distribution's kitting service.  Retail or wholesale kits can be assembled, and companies won't have to spend the time overseeing the service or scrambling to hire the temporary staff necessary to perform it.  
Companies who need a reliable warehousing services partner in a pinch will appreciate Adams Distribution's personable, down-to-earth style.  The company is willing to work with any type of customer and any type of job, large or small.  Retailers, businesses, or other organizations in need of secure storage space or a comprehensive selection of logistics services should contact Adams Distribution using the information below.  
About Adams Distribution
 
Al Adams founded Adams Distribution in 1976 on the idea that it would offer second-to-none customer service and complete follow through.  Since then, the company has grown to include three different locations throughout Houston, and has also developed a comprehensive offering of logistics services.  The company does everything it can to make each customer happy.