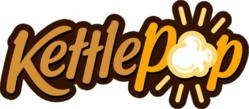 CommonKindness is just such a great idea! To be able to pick the nonprofit organization you want to support is a concept we believe will become very popular.
Milpitas, CA (PRWEB) May 02, 2013
Show me the yummy! New printable coupons for hand-crafted KettlePop products on CommonKindness.com are raising awareness of the KettlePop brand along with funds for charities.
CommonKindness.com is the free grocery coupon website that donates 20 percent of its coupon redemption revenues to nonprofit organizations shoppers designate when they print out and redeem coupons from CommonKindness.com.
"We chose to place coupons on CommonKindness.com to promote and grow the KettlePop brand," said Aaron Reimer, owner and founder of KettlePop. "Plus, CommonKindness is just such a great idea! To be able to pick the nonprofit organization you want to support is a concept we believe will become very popular."
Partnering with CommonKindness to help create a new source of funds for America's nonprofit organizations is another way KettlePop is giving back to the community. Since its inception, KettlePop has supported a number of nonprofit youth sports organizations.
"With many school districts cutting athletic programs, there are fewer outlets for kids to play sports," said Reimer. "Many parents are organizing teams to help kids get outside, active, and physically fit through sports. We try to help these teams raise money to pay for things like uniforms, equipment, and travel."
At least twice a month, the KettlePop truck can be found in front of stores and other businesses selling fresh batches of Kettlepop popped on site to help youth sports teams in Bay Area communities raise money.
"We applaud the work KettlePop is doing to support youth sports in the Bay Area," said Sarah Schloemer, president of CommonKindness.com. "Their partnership with CommonKindness helps them do even more for the local community and beyond."
KettlePop is made in small batches over an open fire, and then blended with carefully selected chocolate, caramel, and other ingredients. Flavors include sweet and salty kettle corn, sea salt popcorn, caramel corn, real-cheese corn, chocolate caramel drizzle, and kettle corn drizzle.
Shoppers can redeem CommonKindness.com KettlePop coupons at fine grocers like Whole Foods, the KettlePop flagship store located in the Great Mall in Milpitas, California, and in more than 70 Northern California farmer's markets where KettlePop Popcorn is sold. Find the nearest store by going to the KettlePop store locator.
About KettlePop
For over a decade, KettlePop has worked hard to deliver the best popcorn on earth. It begins with popping carefully selected corn to perfection in a specially engineered and patented kettle KettlePop developed in its San Francisco Bay Area test kitchen. The popped corn is then hand-stirred with unique blends of high quality ingredients to create exciting, new flavors and traditional popcorn flavor profiles fine-tuned and elevated to new levels of exquisite yumminess.
Kettlepop is delicious kettle popped popcorn, popped in an actual kettle, with real ingredients people can pronounce. All KettlePop ingredients—from chocolate to caramel to corn—are hand-selected from the best local suppliers and importers based on flavor, never price. The company operates out of an organic, kosher, and third-party-food-safety-audited facility in Benicia, California to provide you the best authentic, high-quality Kettlepop.
To learn more, go to KettlePop.com, call (707) 747-6773, or—better yet—visit the KettlePop California Great Mall Store Kitchen in Milpitas, California.
About CommonKindness
CommonKindness is the new free grocery coupon website that operates on the principle of kindness and benefits consumers, nonprofit organizations, and brands. CommonKindness is revolutionizing the online coupon industry by eliminating coupon loading and change costs, charging brands only for coupons redeemed, and giving 20 percent of revenues to nonprofit organizations of the shopper's choice.
To learn more, go to CommonKindness.com or call (415) 729-9658.