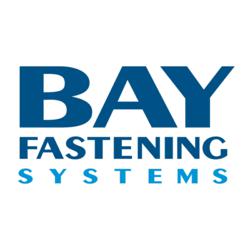 Bohemia, NY (PRWEB) June 24, 2013
On June 24, Pop rivet distributor Bay Fastening Systems celebrates the efforts of Fine Arts Models for their work on a scale model of the Titanic.
According to an article by The Times Herald titled "Titanic Model on Display in St. Clair," the 1:48 builder's scale model of the ship took "two men two years to put the 3,376,000 rivets in their exact spots, working 12 hours a day, six days a week." The model took about 5 years to design and complete. It will be displayed as part of the "Titanic: The Building of an Icon" exhibit at the Moore Boathouse in St. Clair, Michigan from June 22nd to July 28th.
The 18-foot model of the Titanic was commissioned by Harland & Wolff, the original ship's builders. Fine Arts Models, based in Royal Oak, Michigan, was asked to construct the model. The design phase started in 1997 and the finished model was completed in 2002. Even small details like lifeboats and deck chairs were included in the model.
Gary Kohs, the owner of Fine Arts Models, is quoted in the article as saying, "It's a challenge, but it's also a passion. We were given an opportunity to document a famous icon in history — the Titanic."
As a resident of St. Clair, where the model will be displayed for a month, Kohs also sees it as a way to help the local community. "If you live here, you have an obligation to give back to the community or do something for the community in a charitable way because isn't that what community is all about," Kohs says in the article. "... So, maybe it's my small attempt to rekindle this concept of community." Proceeds from the exhibit will be donated to the St. Clair Endowment Fund of the Community Foundation.
Bay Fastening Systems, a full service distributor of engineered fastening systems, applauds the efforts of the owner and employees of Fine Arts Models. "We admire Gary Kohs' involvement in making sure residents of St. Clair have a chance to see this spectacular model in person," says Michael Eichinger, Vice President of Bay Fastening Systems. "We also applaud the two men who worked on the construction of the model ship. They showed incredible dedication and craftsmanship."
Bay Fastening Systems is a full service distributor of engineered fastening systems that include blind rivets, pop rivets, drive rivets, solid & semi-tubular rivets, military spec rivets, lock bolts, inserts and specialized installation systems. Founded in 1962, Bay Fastening Systems has become a leader in the fasteners industry through its continuing commitment to quality service, deep product knowledge and consultation, and an easy ordering process.