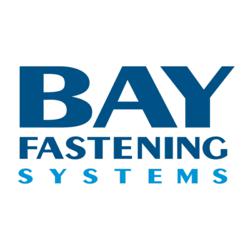 Bohemia, NY (PRWEB) June 28, 2013
On June 28, pop rivet distributor Bay Fastening Systems issues a statement about New York City Mayor Michael Bloomberg's new building code proposal, which seeks to improve safety measures as a result of devastation caused by Hurricane Sandy.
According to an article by the New York Times titled "Bloomberg Seeks to Redo Building Code in Sandy's Wake," the proposed building code changes would rank New York City as one of the top cities in the United States when it comes to improving building codes in preparation for natural disasters. The building code changes were drafted by a task force that was set up after Hurricane Sandy, which caused billions of dollars of property damage to the city.
The article quotes Bloomberg, who said in a news conference in Long Island City, Queens, "Sandy clearly underscored why we need to protect our buildings. We learned a lot, and we want to make sure we won't forget those lessons."
The proposed regulations will mainly affect new buildings and large renovation projects in commercial and residential structures. The building code changes must be approved by the City Council, and it's expected to increase costs for many real estate owners. However, the article notes that both sides agree that improvements must be made in order to ensure that buildings are prepared for future natural disasters.
Bay Fastening Systems supports initiatives that help improve the safety of New York City buildings. "Safer structures can help protect the city and its inhabitants from future natural disasters," says Richard Nappi, Account Manager at Bay Fastening Systems. "Improved building code regulations can help facilitate this process."
Bay Fastening Systems is a full service distributor of engineered fastening systems that include the blind rivet, pop rivet, drive rivet, solid & semi-tubular rivet, military spec rivet, lock bolt, inserts and specialized installation systems. Founded in 1962, Bay Fastening Systems has become a leader in the fasteners industry through its continuing commitment to quality service, deep product knowledge and consultation, and an easy ordering process.
#####