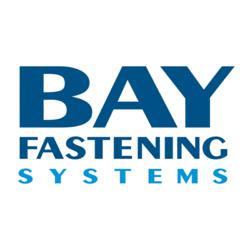 Bohemia, NY (PRWEB) June 14, 2013
On June 14, pop rivet distributor Bay Fastening Systems considers the benefits of wooden skyscrapers over concrete skyscrapers and encourages builders and architects to weigh the pros and cons of constructing them.
According to a May, 2013 article posted by The Star titled "Is the World Ready for Wooden Skyscrapers," sustainably grown forests can provide enough wood to supply builders with the material needed to create large wooden structures up to 30 stories tall. The use of wood over steel or concrete in construction eliminates a great deal of greenhouse gasses that are produced in the manufacturing process. According to the article, architect Michael Green states that "there is enough wood grown every 13 minutes on this continent to make a 20-floor building, and unlike producing steel or concrete, which emits greenhouse gases, using wood in construction actually sequesters carbon."
The skepticism surrounding wooden high-rises is usually founded on the notion that wood is not as strong as current building materials or resistant enough to fire. According to the article, modern high-rise wooden buildings are designed in a way that eliminates many of the problems associated with standard wooden structures. The structures use super-compressed mass timber, which consists of engineered wood layered together with adhesives or fasteners. The large compressed timbers and panels are less flammable than regular wood.
The article also notes that "the compressed lumber has proven to be as strong as concrete but much lighter, which improves a building's structural integrity."
"Construction technology and techniques have evolved over the years. We now have the capability of building taller, stronger and safer wooden structures," says Cliff Bernard, CEO and President of Bay Fastening Systems. "We encourage builders and architects to investigate the benefits of using wood as an alternative to steel and concrete."
Bay Fastening Systems is a full service distributor of engineered fastening systems that include blind rivets, pop rivets, drive rivets, solid & semi-tubular rivets, military spec rivets, lock bolts, inserts and specialized installation systems. Founded in 1962, Bay Fastening Systems has become a leader in the fasteners industry through its continuing commitment to quality service, deep product knowledge and consultation, and an easy ordering process.
#####