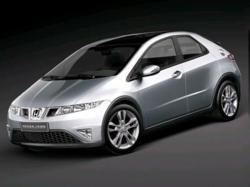 Reliability means saving money, which is obviously particularly important in these tough economic times
Manchester (PRWEB UK) 30 July 2012
"Reliability means saving money, which is obviously particularly important in these tough economic times," says Louis Rix, Director at Carfinance247.co.uk. "And with most people now trying to tighten their belts, a new car is not necessarily an option, with motorists often choosing second hand vehicles.
"This report is great news as it shows used cars can be extremely reliable and cost-effective. After all, new cars depreciate in value as soon as they are driven off a dealer's forecourt, so getting a used car can be a way to really maximise your money."
Mr. Rix adds: "Using a provider such as ourselves can also help you get as much bang for your buck – all our used cars are given full checks (including history checks to make sure there are no skeletons in the closet), come with a 12 month MOT, and a minimum three month warranty. And, unlike some other car finance providers who can only offer a limited choice of car loans (so you may not get the most cost-effective deal for you), we have a panel of lenders, meaning you can access the best deals on the market."

bbc.co.uk/news/business-18973775 , dailymail.co.uk/news/article-2179067/Land-Rover-revealed-UKs-reliable-car-71-cent-years-old-break-year.html
** The three most popular brands of used vehicle preceding the Honda that were bought via Carfinance247 for the period 01.05.11 – 30.04.12 were: 1. Vauxhall, 2. Ford, 3. BMW.
Contact:
Louis Rix, Director of carfinance247.co.uk, on: 0845 129 5526 or email: louis.rix(at)carfinance247(dot)co.uk
About us:
Founded in 2000, carfinance247.co.uk is a privately owned business with offices based in central Manchester. We provide vehicle financing solutions for all financial circumstances such as hire purchase, personal contract purchase, contract hire and other leasing options. No deposit is required and we can supply and deliver any make and model of your choice.