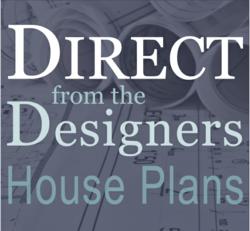 We see that outdoor living features are currently very popular with both builders and buyers. They see these features as an enjoyable, cost-effective way to extend total living space and improve the home's resale value.
Portland, OR (PRWEB) May 15, 2013
Demand for unique outdoor home features, such as kitchens, living rooms, pools, patios and pavilions is on the rise, according to data collected by several different professional organizations in the landscaping industry.
In a survey conducted by the American Society of Landscape Architects, industry professionals were asked to rank the projected popularity of several different outdoor features.
Top trends identified for 2013 include:

Outdoor kitchens / entertainment spaces: Topping the list in projected popularity for 2013, outdoor kitchens and gathering areas are becoming a must-have home feature for their versatility and convenience. Specific kitchen features such as gas grills, sinks, refrigerators and fire pits were noted as up-and-coming trends.
Dining areas: Achieving a 96% popularity rating among industry professionals, demand for outdoor dining spaces is gaining steam, with a focus on features such as installed seating and all-weather furniture.
Water features: Popular with families—and a must-have for hot climates—built-in pools and unique water features (e.g. decorative waterfalls) also ranked high on the list in projected popularity.
A separate survey of more than 2,200 homeowners conducted by the Professional Landcare Network (PLANET) predicted increased spending on outdoor kitchens, patios and unique water features in the coming year.
According to PLANET CEO Sabeena Hickman (CAE, CMP), consumers are investing in features "that ultimately improve the resale value of the home."
Tammy Crosby, Chief Operating Officer of online stock house plan provider Direct From the Designers, agrees.
"We see that outdoor living features are currently very popular with both builders and buyers," commented Crosby. "They see these features as an enjoyable, cost-effective way to extend total living space and improve the home's resale value."
Crosby continued, "Because adding under-air square footage to a home can be an expensive endeavor, outdoor spaces such as living rooms, patios and kitchens can be a great alternative for homes of all sizes."
Specializing in award-winning house plans from the country's top architects and designers, Direct From the Designers is responding to the increased demand by offering prospective home buyers a virtually endless array of choices when it comes to unique outdoor spaces. With plans available for homes of all sizes, buyers are discovering that the designs, ranging from simple to high-end, are a great way to add to a home's value, comfort and space.
The Outdoor Living Plan Collection from Direct From the Designers features hundreds of house plans for every budget, including:
HHF-2297: This top-selling house plan offers several different outdoor features for the whole family. The Barbecue Porch will impress aspiring chefs, while family members will love gathering on the covered lanai. Both rooms are connected by a pass-through fireplace, making this outdoor space a perfect place to spend time, no matter what the season.
HHF-4176: Although this home has slightly less than 2,000 square feet under air, its outdoor features extend the living space well into the backyard. A covered porch just off the family room offers an expanded space for hosting parties or serving large gatherings, while the sun deck serves as an open-air retreat. The unique greenhouse feature provides a transition between inside and out.
HHF-4282: There's no shortage of outdoor space in this house plan, which features front and rear covered porches, a backyard pergola and an outdoor dining area. You can also take in the view, soak up the sun or relax on the second-story open balconies.
Home buyers and builders can easily browse and sort Direct From the Designers' expansive collection of house plans on their website, including more than 1,000 options that feature outdoor living spaces, at http://www.dfdhouseplans.com.
"We expect this trend to continue," said Crosby. "Which is why we're constantly adding interesting, affordable house plans with beautiful and unique outdoor spaces."
About Direct from the Designers: Direct from the Designers features an innovative collection of best-selling online house plans, home plans and floor plans including an exclusive collection of ENERGY STAR house plans direct from the leading designers and architects in the United States.