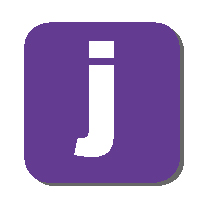 Atlanta, GA (PRWEB) December 23, 2015
Jvion announced the release of its outpatient predictive suite designed to help providers target rising-risk patients and prevent patient regression. With very few population-level technologies delivering the kind of patient-level predictive insights that help providers reach their population health goals, this solution holds the potential to address current analytic gaps and enable chronic disease and wellness targets.
According to a recent HIMSS Analytics survey, only one quarter of organizations that have a population health program in place leverage IT tools to support their goals. Participating organizations reported that their population health efforts focused on chronic disease management and wellness/preventative efforts, but very few of these providers use an outside solution to drive their targets. This low level of adoption is fueled in large part by a lack of clarity and uncertainty around the applicability of vendor-provided population health solutions to current programs and targeted prevention efforts.
"Jvion's outpatient predictive solution was developed in partnership with the providers we serve," explained Ritesh Sharma, Jvion's COO. "We understand that the term 'population health' has become diluted within the market. As a result, the solutions that are out there don't match to provider focus areas and needs. We are addressing this gap by delivering predictions that zero in on the individuals whose health will regress resulting in higher overall costs and significant risk of increased suffering and mortality."
According to Ritesh, Jvion's outpatient solution helps providers tailor preventative efforts while delivering additional insights into the best possible interventions that will yield the most positive results. This capability is enabled by the company's unique approach to clinically relevant data pods that extend their machine learning engine to countless patient characteristics and health dimensions.
About Jvion
Jvion is a healthcare technology company that develops software designed to predict and prevent patient-level disease and financial losses. The company offers a suite of machine learning enabled solutions that combine clinical intelligence with the most advanced predictive capabilities to help healthcare organizations protect their revenues while improving health outcomes. Jvion's objective is simple—stop the waste of resources and lives by predicting and stopping losses before they happen. For more information on Jvion's suite of predictive analytic solutions, please visit http://www.jvion.com
###