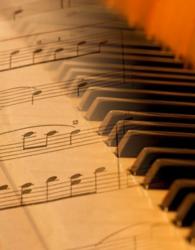 North Berwick, Maine (PRWEB) July 27, 2012
Portable Piano Outlet has served the music industry since 2011 and now, in addition to offering superior products and services entailing portable pianos and digital keyboards, Portable Piano Outlet will for a limited time also provide musicians with free shipping with their purchase of a new keyboard.
Portable Piano Outlet's decision to offer free shipping was driven by the desire to promote awareness of the company that was fueled and inspired by the love of music.
Portable Piano Outlet's owner, Crystal Normand, has recently resumed playing the piano after a 24-year hiatus. "I finally realized I was just making up excuses as to why I couldn't find time to play," she says. "I noticed I was getting the urge to play more and more. When you can sit and play any instrument, it is such a wonderful feeling. Everything else seems to fade away and it's just you and your music."
"I am excited to be part of Portable Piano Outlet, because they have so much to offer," states Normand. "From quality digital keyboards, to superior service, to the constant expansion with new product lines and special savings and perks for our customers—it's a win–win situation".
In addition to offering musicians the same level of quality and superior service that current customers receive, anyone interested can sign up for the free monthly newsletter to receive valuable coupons and announcements about upcoming contests and special sales. "There is also an e-book in the works, about the multiple benefits playing an instrument has on the body and mind. Newsletter subscribers will be the first to be notified of the release date."
Anyone interested in learning more about Portable Piano Outlet's free shipping offer, or to see other special promotions, can visit http://www.portablepianooutlet.com for more information. One can also find a variety of other ideas included in the catalog, consisting of sheet music, musical gifts, keyboard bags, benches, children's instruments, and all related accessories.