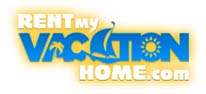 Largest Vacation Home Network
Portland ,Maine (PRWEB) October 06, 2012
RMVH Maine dot com will be appearing at the Fall Food and Wine Festival as well as the Cumberland fair in Portland, Maine. They will be signing up homeowners at these locations for free to list their vacation homes for rent with 83 other offices on the rent my vacation home network.
Rentmyvacationhome.com is the largest network of vacation homes in America. One of their branches is RMVH Maine .com, located at 50 Market Street, Suite 104, South Portland, Maine , 4106, Phone 800-699-7684 web site http://www.rmvhmaine.com or email info(at)rmvhmaine(dot)com.
The main office Rent My Vacation Home.com is located at :20915 Quince Court, Callaway, MD 20620 email info(at)Rentmyvacationhome(dot)com with a phone number of 800-699-7684. What really makes the network great is it's not just vacation homes it's everything that vacationers need to know when their traveling to the different areas.
There are plenty of travel websites out there that list vacation homes but there are none that go into detail about the area. That's what makes this makes this network so different than all the rest of them, they don't just stop at here's a vacation home but it's a actual encyclopedia of each vacation area.
The website network of 83 vacation home rental sites works just like a hotel or motel check-in checkout system that you would see on the Internet but it's with vacation homes. Vacation homeowners can try this out for free for 30 days and then only $16 a month with no contract. Vacationers cannot only find out all about the area they're going to but also make reservations with their credit card were travel insurance is included.