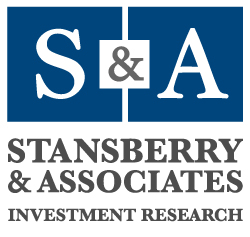 Porter Stansberry will appear with Glenn Beck on Thursday, May 2nd, on The Glenn Beck Radio program.
Baltimore, MD (PRWEB) April 22, 2013
On the heels of the U.S. Senate vote last week squashing the most comprehensive debate over reducing gun violence in the past 19 years, talks will undoubtedly turn to gun legislation and its implications. In addition, the two are likely to discuss their shared beliefs on the state of the U.S. dollar, runaway inflation and how these will impact daily life in America.
Stansberry is known for his controversial work in the financial advisory business. He was one of the first analysts to predict the mortgage meltdown, garnering him the attention of Barron's, who said his work was "remarkably prescient...Nothing, as far as we can see, has happened to contradict his dire prophecy."
In addition to overseeing more than a dozen of the best editors and analysts in the business, Stansberry is also the host of Stansberry Radio Network, a weekly broadcast that continues to be one of the nation's most popular online financial radio shows. The program is currently a top-three investing podcast on iTunes, with more than 80,000 downloads and listens per month.
The Stansberry Radio Network is becoming a required stop for financial experts, economists, politicians and the media. The show has been host to a wide variety of prominent names, including Lauren Lyster, Jeff Macke and Rick Rule. Other guests have included Mike "Mish" Shedlock, MSNBC host Chris Hayes, former U.S. Senator Byron Dorgan, publisher Steve Forbes, and renowned investors Jim Rogers and Marc Faber.
New episodes of Stansberry Radio are released every Thursday afternoon and can be accessed at http://www.stansberryradio.com.
Porter Stansberry will appear with Glenn Beck on Thursday, May 2nd, on The Glenn Beck Radio program.
About Glenn Beck
Glenn Beck, one of America's leading multi-media personalities, is the founder and owner of TheBlaze, a 24/7 news, information and opinion network that is available on television and online. TheBlaze.com attracts 10 million unique visitors per month. Beck's quick wit, candid opinions and engaging personality have made The Glenn Beck Program the third highest rated radio program in America and his unique blend of modern-day storytelling and insightful views on current events allowed him to achieve the extraordinary feat of having #1 New York Times bestsellers in both fiction and non-fiction. Beck also stars in a live stage show and is the editor of GlennBeck.com. He previously hosted a phenomenally successful show on Fox News.