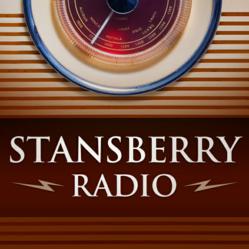 Baltimore, MD (PRWEB) November 14, 2012
Last week, the Stansberry Radio Network hosted Tom Woods – a prominent libertarian and Senior Fellow of the Ludwig von Mises Institute – on the increasingly popular radio program Stansberry Radio. Woods and host Porter Stansberry spoke openly about the crisis in the American economy – specifically the current debt crisis as well as the economic crisis of 2008 and how, in Stanberry's opinion, "the American people have been poorly served by its leaders." Stansberry questioned Woods to give his perspective on the timing of when there would be "some sense of reality to hit the bond market." Woods stated it was his belief Americans would see signs of a collapse within the next ten years. You can listen to the entire interview here: http://www.stansberryradio.com/Porter-Stansberry/Latest-Episodes/Episode/124/Ep-47-Preparing-for-the-Next-Bubble
Woods is currently working on the production of a new documentary, "The Bubble," which portrays financial industry experts who foretold the economic 'bubble' collapse in 2008. The documentary is due for release early next year.
During the interview, Stansberry and Woods discussed some of the defining situations during the 2008 fallout. Referencing the bailout of General Motors, Stansberry said, "It was the best pretend and extend deal of the sovereign crisis, period."
Woods said Obama did "the wrong thing" with the bailout, mentioning that the President "violated long-standing bankruptcy laws…for (his) short–term political gain." He also called General Motors (GM) a "wealth destruction machine."
Stansberry is widely recognized for his prediction of the initial bankruptcy of GM (see story here). He is currently predicting the company will be forced back into bankruptcy again (see story here).
Before the interview, host Porter Stansberry spoke openly about the economic impact of the re-election of President Obama, saying, "There is no chance to change the direction our country is going." Stansberry recently published a controversial opinion that Obama will actually serve a 'third term' as an American President. Access the full publication here. http://pro.stansberryresearch.com/1210THIRDLIA/EPSINB50/ His commentary was picked up by ABC News, Yahoo, and numerous other media outlets.
"I understand the 22nd amendment. That's not what I'm talking about. What I'm talking about is that in four years' time, Obama will not leave power," Stansberry said on-air.
Tom Woods is the latest prominent guest to be featured on the Stansberry Radio Network, which is becoming a required stop for financial experts, economists, politicians and the media. The show has been host to a wide variety of prominent names, including Lauren Lyster, Jeff Macke and Dinesh D'Souza, who created the hit documentary 2016: Obama's America. Other guests have included Libertarian Presidential nominee Gary Johnson, MSNBC host Chris Hayes, former U.S. Senator Byron Dorgan, publisher Steve Forbes, and renowned investors Jim Rogers and Marc Faber.
Stansberry Radio Network segments can be accessed at http://www.stansberryradio.com.
About Stansberry Radio
Stansberry Radio with Porter Stansberry is a top three investing podcast on iTunes, having more than 80,000 downloads and listens per month. New episodes release every Thursday afternoon.
For More Information Please Contact:
Sara Wilson
410-864-1784
swilson(at)stansberryresearch(dot)com