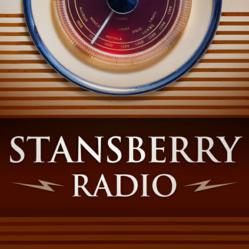 Baltimore, MD (PRWEB) November 16, 2012
This week, the Stansberry Radio Network, led by founder Porter Stansberry, announced the launch of its expanded premium radio programming. Stansberry Radio touts itself as the show that's "too loud for radio" and features host, Porter Stansberry, who is widely-known in the financial world for his spirited opinions as much as his astute predictions of the American and global economy.
"Stansberry Radio has spent its inaugural year fine-tuning the shows format and streamlining topics of discussion to give our listeners the most timely, useful information available on the topics of finance and the world economy," said Stansberry. Currently, the show gets more than 80,000 downloads and listens per month.
With the Premium addition to the show, listeners can expect to get more detailed investment information including:

One weekly and well-researched investment idea with a Stansberry Research analyst
One bonus monthly episode on a specific business topic (i.e. coin investing, entrepreneurship, stamp collecting, real estate investing)
One bonus monthly "Black Label" episode on self-help and life coaching
The subscription fee is $10 per month.
"Listeners can expect to walk away with 3-4 investment recommendations a month, along with more personable interaction with one of the most successful investment publishers in the world," said Senior Producer of The Stansberry Radio Network, Naresh Vissa. "Our shows are attracting younger audiences, so we'd like to give everyone a chance to consume information through a different and more interactive channel."
The Stansberry Radio Network is becoming a required stop for financial experts, economists, politicians and the media. The show has been host to a wide variety of prominent names, including Lauren Lyster, Jeff Macke and Dinesh D'Souza, who created the hit documentary 2016: Obama's America. Other guests have included Libertarian Presidential nominee Gary Johnson, MSNBC host Chris Hayes, former U.S. Senator Byron Dorgan, publisher Steve Forbes, and renowned investors Jim Rogers and Marc Faber.
Stansberry Radio Network segments can be accessed at http://www.stansberryradio.com.
Stansberry Radio with Porter Stansberry is a top three investing podcast on iTunes, having more than 80,000 downloads and listens per month. New episodes release every Thursday afternoon.
For More Information Contact
Sara Wilson
410-864-1784
swilson(at)stansberryresearch(dot)com