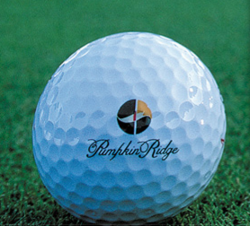 The new Pumpkin Ridge website makes it easy for users to find extensive information on Portland golf opportunities and event planning.
Portland, OR (PRWEB) August 30, 2012
American Golf, a national golf management company based in the Los Angeles area, has announced the launch of an all new website for the Pumpkin Ridge Golf Club. The modernized Portland golf and country club website was designed to better serve its members and guests with helpful features and information on the club. Features include an improved photo gallery with large and extensive images of the entire facility and its amenities along with an events calendar with information on tournaments and other happenings at the club. For couples and individuals seeking information on booking this Portland wedding venue, an enhanced section on events and weddings is stock full of information, photos and all the necessary details for planning any event at the facility. And of course, the Pumpkin Ridge website also provides full details on Portland golf memberships and public golf opportunities.
The new event calendar promises to be one of the most popular features on the new website. Visitors to the site can access monthly event listings extending up to six months into the future. Exceptionally user-friendly, the event calendar can be viewed in the form of a list, or as an actual calendar. Furthermore, a new drop-down menu lets the user filter events in order to see only those they are interested in. A new sidebar feature provides details about the most popular upcoming events as well as photo images of events at the facility.
A popular Portland golf and wedding venue, Pumpkin Ridge Golf Club offers both a public and a private clubhouse, with fine dining and pro shop facilities. Visitors and members can also sign up for golf lessons and instruction from PGA professionals and make use of the excellent practice facilities in order to improve their game. The new website was designed to make discovering all of the benefits, offerings and membership opportunities as easy to access as possible including direct and easy booking of Portland golf tee times.
The facility is relatively new, having opened in 1992, and quickly gaining recognition as a premier Portland golf venue. Two courses are available: Ghost Creek, 6839 yards at par 71, rated 73.8, and Witch Hollow, 7017 yards at par 72, rated 75.1. Pumpkin Ridge has the distinction of having three of the six best holes in the Portland area and is best known as the course where, in 1996, a 20-year-old Tiger Woods lost his amateur status and began his professional career.
When it comes to Portland golf courses, Pumpkin Ridge is truly a favorite. "The course is beautifully manicured and the greens are speedy!" says one happy visitor to Pumpkin Ridge, adding, "The scenery is gorgeous."
Pumpkin Ridge is both a public facility as well as a private county club. Current and prospective visitors and members should visit the new website at http://www.pumpkinridge.com to discover everything this outstanding Pacific Northwest golf course has to offer.