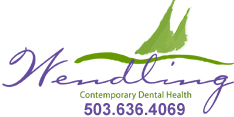 Portland, OR (PRWEB) February 15, 2013
Dr. Sue Wendling, a Portland sleep apnea dentist, is proud to announce she has recently used The DNA Appliance™ to help cure a student who has been on and off of ADD medications due to his lack of sleep causing an inability to stay focused. After his treatment, the patient was able to get sleep, get focused and get off of his various ADD medications; it is already leading him to a better quality of life.
The patient, Michael Ross (name changed), had taken ADD medications for 10 years. After his sleep apnea treatment, he is now off of his medications and sleeping great. Ross, an art major, is also back to what he really enjoys, his artwork! He had to quit drawing because of his medications and inability to stay focused on what he really enjoys.
"The DNA Appliance™ is such an amazing development in treating sleep apnea," said Portland Cosmetic Dentist, Sue E. Wendling. "Mike's experience proves that it can be truly life changing."
The DNA appliance™ prevents and treats many sleep disorders involving breathing, including sleep apnea. Sleep apnea symptoms are reduced by aligning the jaws, and giving more room for the tongue. It also increases the size of the airway itself, and guides airway and the temporomandibular joint (TMJ) into their proper position.
Dr. Wendling also noted that Ross's whole facial structure is changing, "He has cheek bones, likes the way he looks and he can breathe better through his nose. He went from a C student to straight A's!"
Dr. Wendling proudly serves patients in Portland and West Linn, Oregon. Her experience dental office not only treats sleep apnea patients, but also various cosmetic dentistry and general dental patients, such as porcelain veneers, teeth whitening, dental bonding and Invisalign.
About Sue E. Wendling, D.M.D.
Dr. Wendling is currently teaching The Art of Metal Free Restorations for the Academy of General Dentistry, is a fellow of the Academy of General Dentistry, and is regularly interviewed in the local media. She offers a variety of general dentistry, cosmetic dentistry and neuromuscular treatments. Dr. Wendling serves patients in Portland and West Linn, Oregon. For more information, please visit her website at: http://www.drwendling.com.