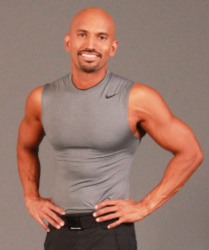 Portland, Oregon (PRWEB) March 06, 2012
Portland personal trainer, Kisar Dhillon, has been involved with the Green Microgym for the past six months, and this fitness program is going to be an amazing addition to the company. This is something that not only the members can take advantage of in Portland, Oregon, but it will be available to everyone who wants to learn this way of working out.
The reason this system was invented by Kisar Dhillon and Adam Boesel is because the same excuses of not having enough time to exercise was always an obstacle that all fitness professionals come up against with clients, friends and prospects. What was discovered when going through this journey is that the fitness members were getting such great results and joy from the member led classes, that it was just an extension of what was already happening, but now can be accessed twenty four hours per day.
Filming has started this March of 2012 and will continue throughout the year where there will be new videos and different training methods on the equipment that the Green Microgym has to offer. They will continue to do research on better ways of bringing fitness to their clients, community and the world in an environmentally and EcoFicient Fitness way.
Kisar Dhillon and Adam Boesel are very excited on how this can affect not only the Green Microgym and its members, but it will allow people from around the world to see what is going on here in Portland, Oregon. Even though this concept and gym is on the cutting edge, the excitement that this can bring to the fitness industry can really put the Green Microgym on the map as an innovator and pioneer.