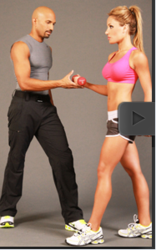 Always be marketing
Portland, Oregon (PRWEB) September 05, 2012
This past August 2012, Portland Oregon personal trainer Kisar Dhillon launched The Art of Personal Training in the Olympic Mills Commerce Center in Southeast Portland. Some individuals will think that it is just another gym business, but by amazing surprise, this studio is all about the customer experience. This firm is dedicated to excellent customer service, the customer experience and getting results for each and every client.
What differentiates this business from all other business is that each and every trainer must meet a certain criteria to even be able to become a trainer at Kisar Dhillon's The Art of Personal Training. Each trainer must be college educated, certified, has the right personality, practice what they preach, practice accountability, and be involved in a 90 day mentorship program that is a paid position. This does not guarantee them a position as a professional trainer in this Portland personal training studio until further interviewing is complete and the prospect has passed the company exam.
Catering to the individual who demands excellence is something that this business takes very serious. Clients spend a lot of their hard earned money on personal training at this Portland Oregon personal training studio and it is their responsibility to deliver only the highest quality of service that is possible. If this means always having towel service, cold water, excellent air temperature, showers, free parking, healthy snacks, coffee and trainers that will never show up late to an appointment or risk being written up and terminated, then that is what will be done.
That is why this Portland personal training studio is the only training facility in Portland, Oregon who will focus all of their attention to make sure the client is happy, getting results and is working with a professional who is not there for the short-term, but is making a career in personal training.