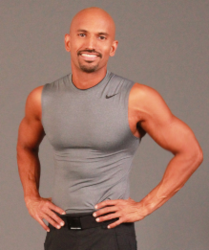 Portland, Oregon (PRWEB) November 13, 2012
When someone hires a personal trainer they are making a commitment monetarily, emotionally and with the amount of time they are willing to give up to make this happen. In return, the potential client needs to do some homework to make sure that they are choosing the right personal trainer who can help them accomplish their goals. Below are 10 tips that every person should know before hiring a personal trainer.
1. Make sure they have a certification from a reputable company and/or a college degree in kinesiology or exercise physiology
2. They need to have current liability insurance, CPR/AED certification and are members of their governing board, which is IDEA.
3. They either are employed by a fitness facility or they have their own business. If they are a 1099 employee, make sure they have a legitimate business entity and have their own liability insurance.
4. They have a list references that can be contacted or reviews that can be read in person or online.
5. If you make an appointment with a personal trainer and they show up late, do not hire them, not matter what the excuses are. A first impression is priceless, so if they cannot do one simple thing, as in show up on time, interview someone else.
6. Make sure they are in it to win it! Meaning, they have made personal training their career and are serious about their business. If not, there will be high turnover or they will leave when a bigger and better deal comes along. If possible, find a veteran personal trainer to work with.
7. Do not choose a personal trainer based on price, chose them based on experience, client reviews and retention rate. If the turnover is high, it may be wise to keep interviewing.
8. Make sure they are well groomed, have good hygiene and they always greet individuals with a smile.
9. Be cautious if the personal trainer is always sick, out of town or cancels a lot. A client is hiring this professional for accountability, expertise and to get results.
10. Have fun, work hard and remember this is a relationship that is focused on results, accountability, customer service and creating a positive vibe with exercise, fitness and health.
Kisar Dhillon and The Art of Personal Training is a dedicated team that gives their clients excellent customer service, great results, and develops relationships that are there for the long haul, not just for a few weeks. These tips are what makes their business model a success and if a client can look for a business like this Portland personal training business, then the personal training client will be happy.