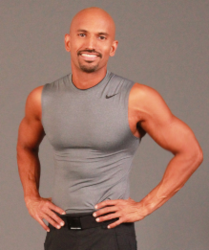 Portland, Oregon (PRWEB) March 27, 2012
Reducing body fat is something that most individuals want, but do not know the basic roadmap to start the process. Portland Personal Trainer Kisar Dhillon has come up with an easy to use fat loss system that is simple to follow and incorporate into daily life.
Fat Loss Tip No. 1 - How to Lose 1 Pound of Fat with Food
If the main objective is to lose body fat, weight loss or decreased inches, then knowing what creates an increase in fat or adipose can really help. It takes an individual 3500 calories to create one pound of fat in the body. If a person can create a 500 calorie deficit in their food intake per day, then they will lose one pound of fat per week.
Fat Loss Tip No. 2 - How to Lose 1 Pound of Fat with Exercise
Eating can be a challenge, so starting with exercise and then focusing on food can be an option too. When on the treadmill, elliptical, stair climber or running outside, strive to burn or expend 500 calories per cardiorespiratory workout. By doing this and not changing your food intake will create a one pound of fat loss per week.
Fat Loss Tip No. 3 - How to Lose 2 Pounds of Fat with Food & Exercise
When the food intake and exercise is becoming a good habit, then strive for cutting out 500 calories with food and burning 500 calories with exercise. When adding the numbers up, it will come out to a 7000 calorie deficit, which will generate 2 pounds of fat loss per week.
Fat Loss Tip No. 4 – Increasing Workout Intensity
Increasing workout intensity will the make the body burn more calories, which will help burn more fat! The recommended method to figure out the fitness training heart rate is the Karvonen Method. Use this formula and manipulate it according to a rate of perceived exertion scale (RPE) or talk test.
Fat Loss Tip No. 5 - Creating Ultimate Fat Loss & Results
Creating major results and surpassing plateaus can be attained by hiring a professional to monitor progress, measure goals & milestones, and to have accountability. The quickest way to do this is to hire a health professional or personal trainer. This works because the roadmap will have clear decisive goals and result generating workouts.
The Ultimate Fat Loss Recap
By reducing calorie intake, increasing your physical fitness and working with a Portland personal trainer or local health professional, individuals can create caloric deficits that will result in fat loss. There are always exceptions to the rules, but for most fitness enthusiasts and beginners, by following these simple tips can create amazing results and help attain goals that can last a lifetime.