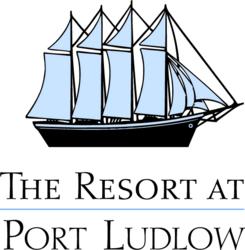 By marketing the OWSI it will allow us greater flexibility and agility in our development endeavors. Diana Smeland, President of Port Ludlow Associates.
Port Ludlow, WA (PRWEB) May 15, 2013
Port Ludlow Associates (PLA) core mission is to build and develop The Master Plan Resort Community of Port Ludlow into the most desirable destination in the Pacific Northwest.
In an effort to continue with their development expansion plans, PLA is marketing one of their assets, Olympic Water and Sewer, Inc. (OWSI) to position themselves for greater opportunity within the real estate development realm and to better align themselves with their overall company goals.
PLA met with the Board of County Commissioners in Port Townsend this Monday, to finalize an extension of their Development Agreement with Jefferson County. The extension was approved and provides PLA with an additional five years within their development agreement, which is now set to expire in 2025.
PLA has approximately 400 remaining lots to build and develop within the Master Plan Resort (MPR) of Port Ludlow and has an option to acquire additional lots adjacent to the MPR.
Port Ludlow Associates has hired CCIM Broker, Michael Armanious, to explore interest both regionally and beyond for the Water and Sewer Company. Interested parties are encouraged to contact Mr. Armanious at; (253) 988-6115. At this time there is no definitive deadline to sell Olympic Water and Sewer.
For Press and Media Inquires Please contact:
Kelle Kitchel - Cooper, Director of Development
The RockFish Group, llc.
Marketing | Development | PR | Sales | Consulting Group
T 360.774.0431 F 360.343.0128 E kelle(at)rockfishgroup(dot)com