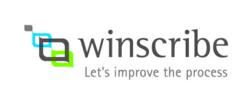 "Right from the start of the tender process Winscribe stood out as open, straight talking and realistic. We have been very impressed with the Winscribe project delivery team." - Samantha Hedley, Business Manager and Project Lead, Portsmouth NHS
London, UK (PRWEB) December 23, 2011
Winscribe, the UK NHS market leader, with over 90 NHS Trusts and organisations using its technology, has been awarded a 5-year Trust-wide contract for Digital Dictation and Clinical Correspondence by Portsmouth Hospitals NHS Trust.
The Trust, which has a centralised Medical Transcription function, found that Winscribe was best suited to its requirements in terms of the flexibility to restructure teams.
Samantha Hedley, Business Manager, and project lead at Portsmouth commented:
"Winscribe is well recognised as providing the most advanced technology platform for speech based solutions to expedite healthcare Trusts' speech to document workflows. We wanted a technology solution which would match our requirements to re-engineer transcription processes and modernise the way in which we work. Winscribe's correspondence component, Epro, will replace an in-house correspondence component, providing automatic templating and style sheets, interfacing with PAS for demographics and linking to our Graphnet EPR platform".
"We started a programme of modernisation of correspondence processes 2 years ago, centralising much of the tape based work into a central team. This improved turnaround times to a maximum of 5 working days. We are now looking to digitise the end-to-end process from dictation in clinic to delivery of documents into our Graphnet EPR and then out to GP'surgeries. It's quite clear to us that the combined Winscribe/Epro platform has the most advanced functionality in the market place, and is best suited to deliver these objectives."
She continues; "By next summer we hope to have whole process turnaround to 3 days which will deliver significant cost savings within the transcription team. We are already experiencing much better visibility and control, allowing a better patient experience and service to our GP's."
"We trialled outsourced transcription (with DictateIT), and although the return times were good, the requirement for review, and the errors which crept in convinced us that we needed to develop the in-house service, invest in our people, re-structure and modernise the process working from the inside. The Winscribe - Epro platform gives us the ability to take control of all aspects of our process.
"One key way in which it is differentiated from other solutions is the power of its search engine, the ease with which you can find things and the speed with which its web-based interface operates"
The Trust is taking full project and deployment services delivered by SRC (now Winscribe).
"Right from the start of the tender process Winscribe stood out as open, straight talking and realistic. This was backed by site visits and engagement with their sales team. To date we have been very impressed with the Winscribe project delivery team. They use innovative tools to support the project processes, and are extremely responsive and committed. It's a pleasure working with them and we are very excited about going live early in the New Year. "
Winscribe has also announced today that over 20 Acute and Mental Health Trusts have awarded Trust-wide contracts for the Winscribe platform in the last 18 months.
Winscribe currently boasts over 50,000 users and three times as many NHS trusts as any secondary competitors. Winscribe's innovative digital dictation workflow system, which includes dedicated mobility apps for the healthcare sector and a proven speech recognition solution which has delivered real benefits in terms of time savings and document turnover to a number of NHS trusts, including Europe's largest ever digital dictation/speech recognition contract. Winscribe provides fully integrated systems which include clinical correspondence and document management for the UK's largest hospitals and NHS trusts.
Matthew Weavers, Global CEO of Winscribe commented, "We are delighted to have been selected by Portsmouth Hospitals NHS Trust. This is an ambitious Trust with a significant modernisation programme which needs to drive efficiencies over the next few years. Our selection clearly recognizes Winscribe's value proposition which is formed by providing deeper integrations with clinical systems than any other provider; more intuitive and complete workflow management resulting in superior efficiency; and the proven stability of our system. Best value means highest ROI, but also superior service, which we provide from the tender process, through implementation and on an on-going basis through our newly formed customer care team, which directly supports NHS trust in maximizing their cost savings with their Winscribe solution and maximizing positive effects for patients and clinicians alike."
For more information how your NHS trust can benefit from the UK's best value fully integrated digital dictation, speech recognition and clinical correspondence solution, contact us on 0118 984 2133.
For media enquiries about Winscribe, please contact Catherine Hartley on 0118 984 2133 or email chartley(at)winscribe(dot)com.
About Winscribe:
Current Winscribe NHS customers include Leeds Teaching Hospital NHS trust, West Suffolk Hospital, Leicester & Rutland, University Hospital South Manchester, East Cheshire Hospital, Liverpool and Broadgreen, St Helens and Knowsley, Whipps Cross, Peterborough, University Hospital North Staffs, South Warwickshire, Coventry, Barnsley, Walton Centre, Merseycare MHT and Royal National Bath amongst many others.
Winscribe is the largest supplier of digital dictation technology in the world with installations in 25 countries and more than 350,000 users globally. Winscribe provides solutions for a number of industries including Legal, Law Enforcement, Healthcare, Transcription, Surveying, Insurance and Government sectors and has a widespread global reach with strong customer presence in North America, Europe, Australasia, and South Africa.
Offices located in the USA, UK, New Zealand, Australia, and Switzerland and a network of sales partners provide a global knowledge base that enables customers to successfully implement and maintain their Winscribe solution.
###