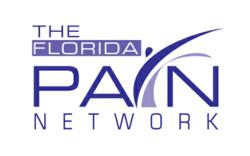 Prime Care offers self pay pain management services with a Board Certified doctor and compassionate staff.
Port St. Lucie, Fl (PRWEB) July 08, 2012
Prime Care of South Florida has joined the Florida Pain Network and is now providing Port St Lucie pain management at its south Florida location. The clinic is accepting new patients and those interested should call (561) 544-7194.
Services at Prime Care of south Florida include medical pain management treatments along with outpatient drug rehab, internal medicine, and weight loss programs. Prime Care's individualized pain management approach at its Florida pain clinic focuses on improving quality of life along with the ability to return to a more active, functional lifestyle.
According to the report last year from the Institute of Medicine, one out of every three Americans is suffering from pain. Clinics such as Prime Care in Boca Raton provide heavily needed assistance to suffering individuals with comprehensive pain services.
A research study from Research America has shown that Floridians are substantially more likely to suffer from chronic or recurrent pain than the national average, with 75 percent saying they suffer pain on at least a monthly basis compared to 57 percent of the rest of the country. Pain clinics in south Florida such as Prime Care are vital to helping those in pain.
"The Florida Pain Network is proud to announce the inclusion of Prime Care's Boca Raton location as one of the top notch self pay pain clinics in south Florida," said Network CEO David Greene, he added "Life is just too short to be disabled with pain. The Board Certified doctors at Prime Care provide pain management Port St Lucie Fl with dedication to decreasing suffering and we are excited to have them in the Network."
The Florida Pain Network connects those in pain with pain relievers - chiropractic, physical therapy, and pain management clinics, and takes the difficulty of researching them individually out of the equation. The listings on floridapainnetwork.com are geo-targeted so the closest ones will show up first, making it convenient for individuals in pain.
If Florida pain clinics would like to sign up with the Florida Pain Network, a limited amount of Clinics/Doctors are being accepted. Email sales(at)floridapainnetwork(dot)com for more information or can sign up under the "Add Your Practice" tab.
Individuals interested in pain management with Prime Care of South Florida should call (561) 544-7194.