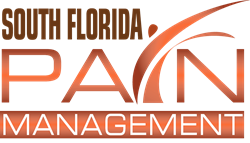 The Board Certified Port St. Lucie pain management doctor offers customized medication management to those dealing with chronic pain - excellent success rates!
Stuart, Florida (PRWEB) October 28, 2013
The leading Port St. Lucie pain clinic, South Florida Pain Management, is now offering Board Certified medication management treatment. The treatment is performed on a self pay basis by a veteran pain management doctor, Dr. Andrea Zotovas. Appointments are readily available by calling (772) 202-3342.
There are several pain treatment options available with Dr. Zotovas including both oral and topical medications. These are provided on a case by case, individualized basis after a thorough review of medical records, imaging studies and physical examination. Options include NSAIDS, muscle relaxers, neurogenic medications like Lyrica or opiates.
Patients are seen from a broad area including St. Lucie and Martin Counties along with Okeechobee as well. Chronic pain conditions including back and neck pain, fibromyalgia, RSD, failed back surgery, spinal stenosis, arthritis and more are successfully treated at the Port St. Lucie pain management clinic.
In order for individuals to become patients at South Florida Pain Management, the following requirements need to be met:
1. Age 26 and older.
2. MRI of affected area within 2 years.
3. Valid Florida ID, Driver's License or Proof of Residency.
4. Medical records or Pharmacy Printout
For those individuals who desire treatment with the best pain management doctor in South Florida, call (772) 202-3342.