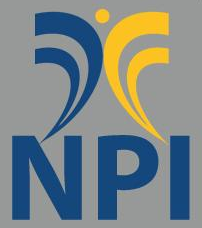 Port St Lucie pain management clinic National Pain offers over 25 effective pain treatments for individualized care.
Port St. Lucie, FL (PRWEB) November 27, 2012
The leading pain clinic in Port St. Lucie, National Pain Institute, is now offering over 25 effective pain treatments for those with acute or chronic back or neck pain. National Pain Institute has Board Certified pain management doctors who offer comprehensive options that are customize the patients to produce the best possible outcomes. Call (772) 446-1484 for scheduling.
Last year, the Institute of Medicine reported that approximately one third of America suffers from chronic pain. This includes sciatica, back pain, neck pain or more complex issues such as failed back surgery syndrome, post laminectomy syndrome or peripheral neuropathy. The pain doctors at Port St. Lucie's National Pain Institute have effective treatments for both simple types of pain or more complicated presentations.
The Florida pain doctors offer interventional pain treatments that can provide many months of pain relief. Radiofrequency ablation, for instance, has been shown in the neck and low back to offer between six and 18 months of continuous pain relief. It has turned out to be a revolutionary treatment.
Epidural steroid injections for pinched nerve problems have been shown to provide potentially months of pain relief and help individuals delay or potentially avoid the need for risky spine surgery.
When it comes to medication management for pain, the doctors at National Pain Institute individualize treatment and practice responsible opioid medication management. This includes urine drug testing, opioid pain agreements, and documentation of physical exams, imaging studies and how patients respond to particular narcotic medications.
When looking at the comprehensive amount of options available for pain management at the Port St. Lucie pain management clinic, there are easily over 25 options available to provide the best chance for success. Well over 90% of patients at NPI achieve success with their treatment.
National Pain also has 6 other clinics in Florida including multiple Orlando pain clinics, a New Port Richey clinic, and one each in the Villages at Lake Mary and Delray Beach.
The clinics accept over 100 insurance plans along with Florida workers compensation and personal injury claims. Call 772-446-1484 to get started with treatment today.