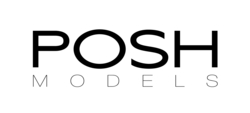 Beverly Hills, CA (PRWEB) November 22, 2010
There's a new model agency player in town and the name is Posh Models. Posh is a boutique-style agency that is quickly making a name for itself in the Los Angeles market as well as abroad. Posh Models will officially open its doors to some of the country's best agents in January 2011, and has already started scouting some of the most beautiful models for all areas of the fashion industry.
The name "Posh" is in homage to the agency's exclusive, fashionable, and high-end models in which the agency is composed of. The agency is also attracting a sharp cast of top agents that have been in the industry since the 90's, when the excitement of "Supermodels" was at it's height.
As a model, signing with Posh Models gives you the advantage of "boutique" management, mixed with a savvy that will surprise you coming from an agency this new. The Posh management team is working hard to make their mark and they are hungry for inspiring new talent that will take the agency to its destined spot in the upper echelons of the industry.
For more information, visit their website at: http://www.poshmodels.com.
###