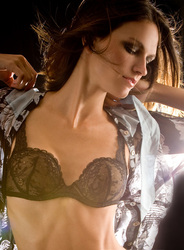 Beverly Hills, CA (PRWEB) March 15, 2011
Hollywood's premier Public Relations company, Royalty Rope, Inc., is proud to present the official red carpet launch party for LA's newest boutique modeling agency, POSH Models – scheduled for Friday, March 25, 2011.
Celebrating the agency's emergence into the modeling scene, the event will be attended by POSH models, PilyQ Swimwear, fashion industry professionals and guest talent. Also in attendance will be Posh model scouts looking to discover new faces, so if you think you've got what it takes to be a Posh model, this is one event you simply can't afford to miss.
About Posh Models
POSH is a boutique-style agency that is quickly making a name for itself in both the Los Angeles market and abroad. The agency officially opened its doors in February 2011 and has already signed some of the modeling industry's most beautiful faces. Named for its high-end, exclusive portfolio of models, the agency has also attracted a cast of top agents, whose extensive experience in the industry gives POSH a vibrant, cutting edge that won't fail to inspire new talent to take the agency to its destined spot in the upper echelons of the industry. For more information, please visit http://www.poshmodels.com.
Posh Models Official Red Carpet Launch Event
When: Friday March 25, 2011 @ 10.00pm
(Media Check-In @ 9:30pm)
(Talent Check-In @ 10:00pm)
Where: EDEN - 1650 Schrader Blvd - http://www.edenhollywood.com
Open vodka bar 10:00pm – 11:00pm
Giftbags – for talent only
Dress Code – UPSCALE
Media Contact: Mario Alcaraz, mario@poshmodels.com, tel. (323) 920-0378
Talent RSVP Contact: Sean Dubravac, Sean@RoyaltyRope.com
Guest list RSVP at mario@poshmodels.com
# # #