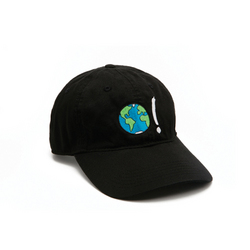 Using greener cleaning products, buying organic groceries, and recycling my family's trash became new priorities
Dallas, Texas (PRWEB) July 16, 2009
Starting after the birth of her son, an enterprising and concerned mother had some startling realizations which ultimately led four moms from Texas to launch the exciting new lifestyle brand, I EXCLAIM!.
The first realization came as the stay at home mom began to dramatically change her consumer habits. "Using greener cleaning products, buying organic groceries, and recycling my family's trash became new priorities," said Michelle Fojtasek (pronounced FO-tuh-zhay), I EXCLAIM!'s founder and president. "The more we learned, the more changes we wanted to make."
Ms. Fojtasek's second realization was an awareness of her media habits and what her son was seeing and overhearing. "Naturally, there is a lot on the radio and TV that kids shouldn't hear. As I started to listen closer, I realized that I consumed a lot media not because it informed, inspired, or even entertained me, but simply because it was there." But once she began to scrutinize the content of what she (and her son) was listening to, she actually found much of it to be negative, divisive, and sensational. "You've really got to search to find the positive stories out there," she added.
The final realization came to Ms. Fojtasek while she was in her car listening to a news story about an ongoing civil war. "I said to myself, 'How can these people keep doing this? In the scheme of the universe, what they are fighting over is so small! They are so much more alike than they are different!'" Within two blocks, the whole idea for I EXCLAIM! came to her.
Ms. Fojtasek realized she can't control the world her son will grow up in, but she can do something about the messages she wants him to know and embrace. "I wanted to create messages that are environmentally responsible, positive, and universal, because at the end of the day, we really are all the same," she explained.
Ms. Fojtasek shared her epiphany and the idea for I EXCLAIM! with three friends - Kristi Cole, Lisa Henry and Monique Hohmann -- who are also the mothers of small children. They not only embraced the concept, but they became her partners.
"Language isn't universal, but certain symbols are," says Ms. Cole, the Director of Marketing. The I EXCLAIM! brand launches with four universally recognized symbols: Earth, Peace, Water, and Trees. Each symbol is paired with the company's distinct '!'.
"The addition of the hand-drawn exclamation point strengthens the overall message by personalizing it, by showing ownership of the message," adds Ms. Cole. In an age where everyone has a voice and everyone wants to be understood, the handwritten design of the 'I EXCLAIM!' logo and the '!' transform each piece into an impassioned, personal declaration.
With the taglines "Own it. Live it. Exclaim it!" and "What do you Exclaim?!" the brand challenges customers to make a statement.
I EXCLAIM!'s caps are made from 100% organic cotton and are available in two styles: baseball and corps. The line's appeal is broad, with 26 different combinations of symbols, styles, and colors. The caps are available for sale on the company's website, http://www.iexclaim.com.
"In addition to acting as a retail outlet for our products," says Ms. Fojtasek, "we are building an interactive community for people just like us, who want to make a difference in the world but aren't really sure how to go about getting started. We blog about a number of topics and products, and we provide links that we hope are helpful."
"Together, our goal is to create products that are upbeat and guilt-free in every way: positive messages, earth-friendly materials, fair trade practices, and a give-back program to pay the goodwill forward. A portion of I EXCLAIM!'s profits will go to causes and organizations that will improve the world for all of us."
The company has plans to grow the brand by introducing additional symbols and products in the near future. I EXCLAIM! will make its tradeshow debut (booth #73000-29) at MAGIC in Las Vegas, NV from August 31 through September 2.
###