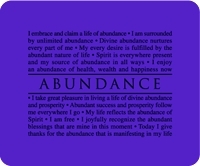 Affirmagy's support and great energy made our fundraiser the most successful one ever
Seattle, WA (PRWEB) March 28, 2008
Parents across the nation who are tired of stocking up on cookie dough, candy and popcorn to help their kids raise money for youth group projects are letting out a collective sigh of relief. Now, they have a new way to contribute that warms hearts without widening waists. Affirmagy -- a Seattle-based company that believes words have the power to encourage, enrich and inspire -- announced today the launch of a fundraising division called Positively Fundraising (http://www.positivelyfundraising.com).
"Instead of filling cupboards with sugary snacks, folks can help an organization they love and have a cuddly blanket to signify their support for years to come. People buy our blankets for themselves and for those they love. And they appreciate them even more knowing that the dollars spent to acquire them fuel projects close to their hearts," shared Founder and CEO, Kristen Marie Schuerlein.
Positively Fundraising offers its customers downloadable catalogs, forms, tips sheets and economical sample packs so even those new to fundraising can find success quickly. Kids love holding up the vibrantly colored blankets while people can read the inspiring affirmations. "The kids take orders and buy only the blankets they've sold from Positively Fundraising," says Schuerlein. "Youth group leaders love that they can raise money and don't have to buy a bunch of inventory in advance."
Affirmagy's blankets come in a variety of themes and colors to literally wrap people in Love, Courage and Abundance. Michael Tozzi, youth fundraiser team leader for the Church of Today West in Pontiac Michigan, said he spent over a year looking for the right fundraiser to help rebuild their youth program. "Affirmagy's support and great energy made our fundraiser the most successful one ever," he said.
About Affirmagy and Positively Fundraising
Affirmagy opened its doors in time for Valentine's Day 2005 with the intention to transform the world through the power of affirmations. Affirmagy's mission is to design and create products that spread joy, prosperity, and possibility to people across the nation. If we are what we think, Affirmagy's Affirmawraps wrap people in the very things we all want more of in life. Visit http://www.affirmagy.com and http://www.positivelyfundraising.com or call 888.624.6018 to learn more.
Contacts:
Nancy Juetten, 425-641-5214, nancy(at)nsjmktg.com
Kristen Marie Schuelein, 206-624-6018, Kristen (at)affirmagy.com
# # #