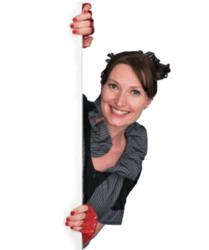 Phoenix, AZ (PRWEB) May 31, 2013
Joanna Zajusz, a Phoenix based life coach, has just released her second website.
http://www.PositivelyRebellious.com - Solutions For an Inspired Life. Kept in a light tone, the writings are about simple (but not always easy) strategies and thoughts that can be applied daily to change drama to peace and confusion to clarity. The goal is to live more meaningful life, and to have more harmonious relationships.
InnerB Studio works one on one just with women, but the ideas shared can benefit everybody. Positively Rebellious is focused on mind and spirit, it looks at how the mind helps or holds us back from getting what most of us want in life, and that includes inner peace. Since in the course of life, people need to deal with various challenges, we can notice how our beliefs and inner dialogue affects our confidence and outcome. Visitors will find articles on changing the limiting beliefs and self sabotage as a positively rebellious act.
Being mindful of readers' busy lives, Joanna intentionally makes the posts short and to the point, each time offering a challenge and encouraging comments. She also shares stories and quotes from books that inspired her.
Each week, the reader can take a challenge offered in the end of each post. Comments are encouraged. The website is visually appealing, with beautiful, often unique photographs.
If this subject may interest you, please go to http://www.PositivelyRebellious.com
Contact:
Joanna Zajusz
joanna (at) innerbstudio (dot) com