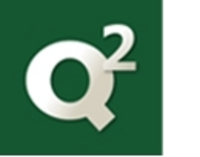 We see clear demand from consumers and financial institutions for more functionality from the banks--more insights, more personalization, more value
Austin, TX (PRWEB) August 31, 2009
Q2 Software, Inc., a progressive financial services technology company for community financial institutions, today announced that Private Bank of the Peninsula, in Palo Alto, CA with $271 million in assets is adding Positive Pay and Personal Financial Management to their integrated Q2 electronic banking platform.
Gina Stephens, Senior Vice President and Senior Bank Operations Manager for Private Bank of the Peninsula said, "functionally and set up lead us to initially choose Q2's online and voice banking software. Adding Positive Pay and Personal Financial Management brings us up to speed with the competition for personal banking and commercial banking. We offered cash management but we were not on par from a technology standpoint and appeared to be saying we were something we were not, Q2 helped us get to that last step."
Stephens went on to say, "We don't have the resources to develop a full suite of products; Q2 enables us to compete without blowing our budget to offer state of the art technology. In Silicon Valley you need a modern technology platform to adapt quickly to changes in our market."
"We see clear demand from consumers and financial institutions for more functionality from the banks--more insights, more personalization, more value," said Hank Seale, CEO of Q2 Software. "We have combined market-leading Positive Pay and PFM solutions with Q2 Online Banking, delivering on our strategy of empowering our customers to compete with the large, national banks."
The ease of use on the front end and back end have contributed to the banks success. "Our team appreciates how they can easily interact with clients with the account data all in one place, and clients are better in control because the product is easy enough for them to use so they take more accountability for what they do.
About Q2 Software
Q2 Software, Inc. a CBG Holdings Company is a privately-owned and customer-owned technology company enabling financial institutions with electronic banking software and services. Focused on driving innovative technology and delivering unmatched customer service, the Q2 solution operates on a Microsoft.Net®-based platform that offers flexible deployment options for online, voice, and mobile banking applications. To learn more about Q2 Software and its banking technology visit http://www.Q2software.com.
About Private Bank of the Peninsula
The Private Bank of the Peninsula, a subsidiary of Peninsula Bank Holding Co. (OTCBB:PBKH), is headquartered in Palo Alto, California. The Private Bank focuses on the banking needs of businesses, entrepreneurs and business leaders, not-for-profit organizations and individuals in the greater San Francisco Bay Area. A true community bank with a team of veteran bankers, The Private Bank offers access to senior level decision-makers who are dedicated to helping clients with all their banking and financing needs. Personalized, responsive, exceptional service is The Private Bank of the Peninsula's standard. http://www.The-Private-Bank.com
# # #